Working Ethically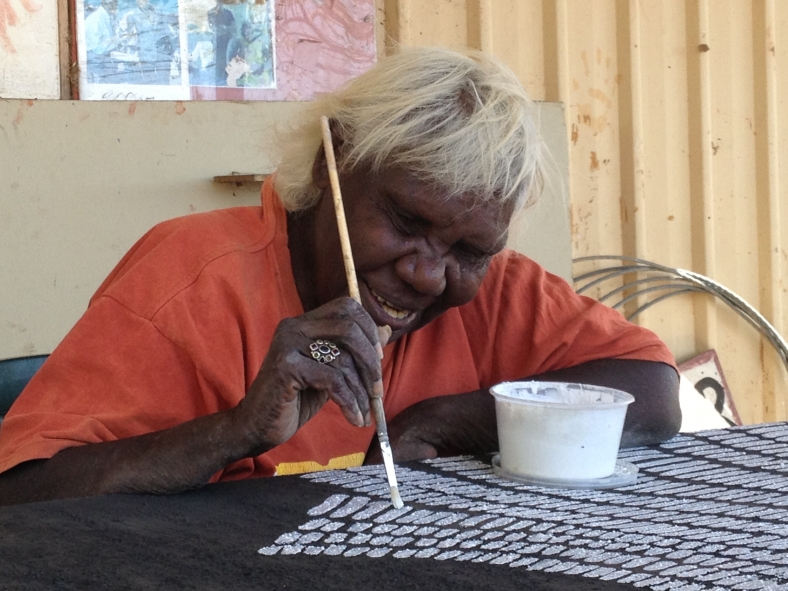 Warmun artist Lena Nyadbi. Photograph by Delwyn Everard.
Indigenous Australians' culture and artistic practice is a highly regarded and much publicised feature of Australian society. This section contains useful information to equip you with the skills to support and respect Indigenous culture by engaging in ethical working relationships with Indigenous artists.
Learn about:
Clicking on the links above may take you to our Artists in the Black website.