Arts Law receives donation from NSW Young Lawyers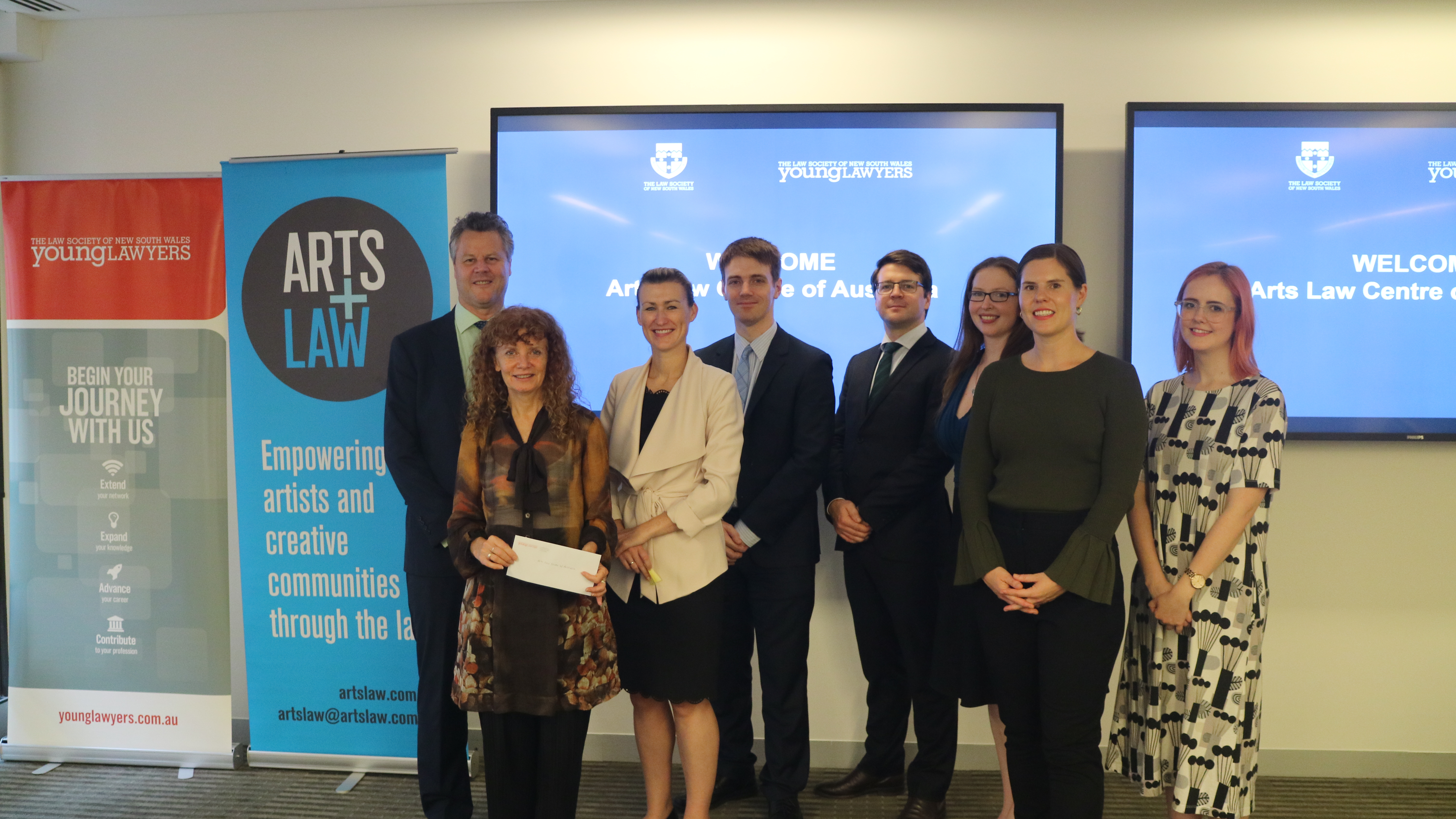 Arts Law CEO, Robyn Ayres accepts the donation at NSW Young Lawyers Morning Tea.
On 25 March, Arts Law joined the NSW Young Lawyers (NSWYL) for morning tea and to accept the donation of $11,503.47.
The donation was raised through several different fundraising events facilitated by NSWYL during 2018 including the Young Professionals Charity ball as well as other internal events facilitated by the committee.
Arts Law appreciates to support of the NSWYL and their members and we hope there are further opportunities to work with NSWYL again in the future.