Arts Law supports revising Copyright/Design Overlap Provisions – Response to ACIP Designs Review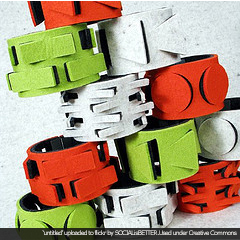 On 22 January 2015, Arts Law submitted its response to the Advisory Council on Intellectual Property's (ACIP) Review of the Designs System Options Paper.
As mentioned in our previous articles here and here, the ACIP has been tasked by the Federal Government with conducting a review of the workability of the current Australian designs system under the Designs Act 2003 (Designs Act) and determining how best to improve it. The registered design system in Australia is concerned with protecting the visual appearance of a manufactured product, for example, a chair or lamp. The public were asked to respond to an Issues Paper in November 2013 (see Arts Law's response here) from which the ACIP prepared an Options Paper in December 2014 that poses three alternatives to enhance the designs system. In summary, the options posed are as follows, with Arts Law's response supporting Option 2:
Option 1 is a "minimal approach" that addresses anomalies with the Designs Act.
Option 2 incorporates Option 1 together with an extension of the term of protection for registered designs (from 10 to 15 years) and consideration of whether to join the Hague Agreement (a system administered by WIPO that aims to streamline international design registration).
Option 3 is a "wholesale revision" of the designs system and the Designs Act, including consideration of the need to protect unregistered designs and the scope of design protection in the context of technological developments such as 3D printing.
Arts Law's response to the Options Paper again focused on the copyright/design overlap provisions in the Copyright Act 1968 (Copyright Act) and the Designs Act which we believe have the potential to unfairly burden artists. Unlike copyright, you must register your design for a fee under the Designs Act in order to receive protection against someone else applying your design to a product. The effect of the overlap provisions is that an artist may make unlimited 2D reproductions of their design and remain protected under copyright law, however if they make a small number of 3D reproductions of the same design ("industrially apply" the design), copyright protection is lost. Indeed if an artist does not register their design under the Designs Act before industrially applying it, they can lose both copyright and design protection.
Arts Law's submission explains that the current overlap provisions "results in an environment where artists are unable to fully commercially exploit their interest in their own work, and if they do, they run the risk of having their work freely copied and reproduced by others." Further to this, Arts Law submitted that the current overlap provisions are increasingly outdated given the international trend towards protection of industrially-applied designs through copyright and technological development such as 3D printing which allow artists to reproduce their works in larger numbers.
The Options Paper suggested three broad options for revising the copyright/design overlap provisions:
Try to clarify areas in the overlap provisions that are currently uncertain;
Allow a limited term of copyright protection for an industrially applied design equivalent to that under the registered designs system (currently 10 year);
Abandon the policy entirely.
Arts Law was of the view that the second option allowing designs to retain a period of copyright protection once industrially applied would alleviate the current copyright/design confusion without extending copyright protection to purely utilitarian designs (e.g. utensils, tools and machinery parts). Such a system is already in place in New Zealand. In addition, the second option could assist artists who wished to industrially apply their designs but could not afford formal registration under the Designs Act to retain some protection under copyright laws.
The ACIP is due to report to the Federal Government in March 2015.
For more information about how designs law can protect your work see Arts Law's "Protecting your designs" information sheet and the Australian Copyright Council's "Designs for Functional Articles" information sheet.