Creating Harmony: Legal Issues for Musicians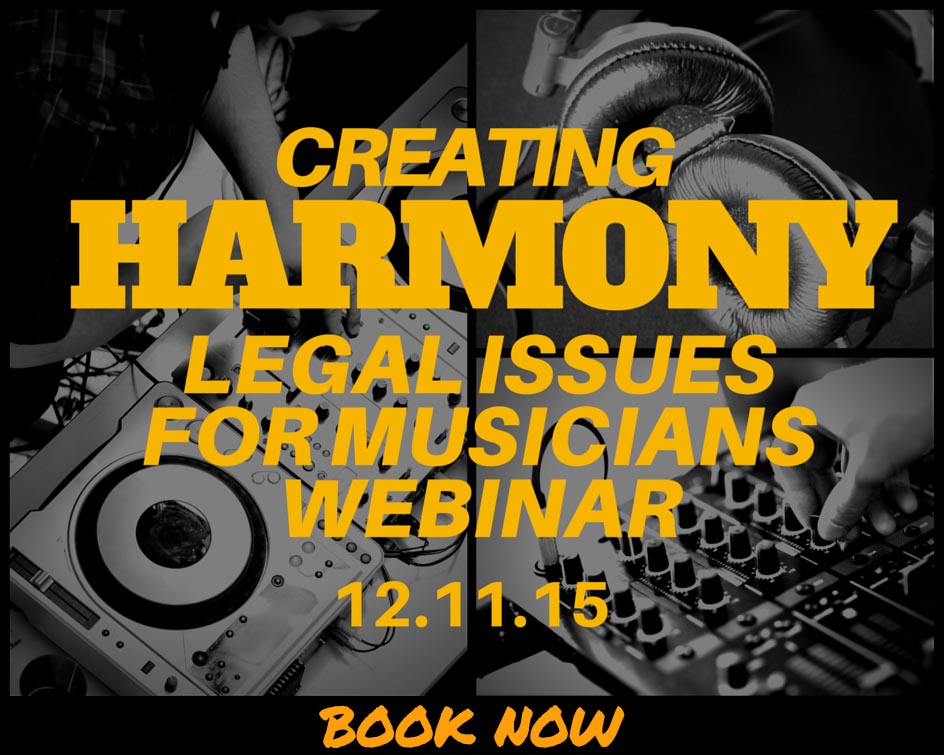 Making music is a collaborative effort. Whether you are a singer/songwriter or in a band, there are a myriad of legal issues that you need to navigate if you want to successfully exploit your music. This webinar is aimed at guiding you through the turbulent grounds of copyright, royalties and contracting in the music industry.
Please note: upon purchase of this product, you will receive an email detailing login details.