Holding Redlich and Arts Law: Employment Law, Festivals and the Arts – Melbourne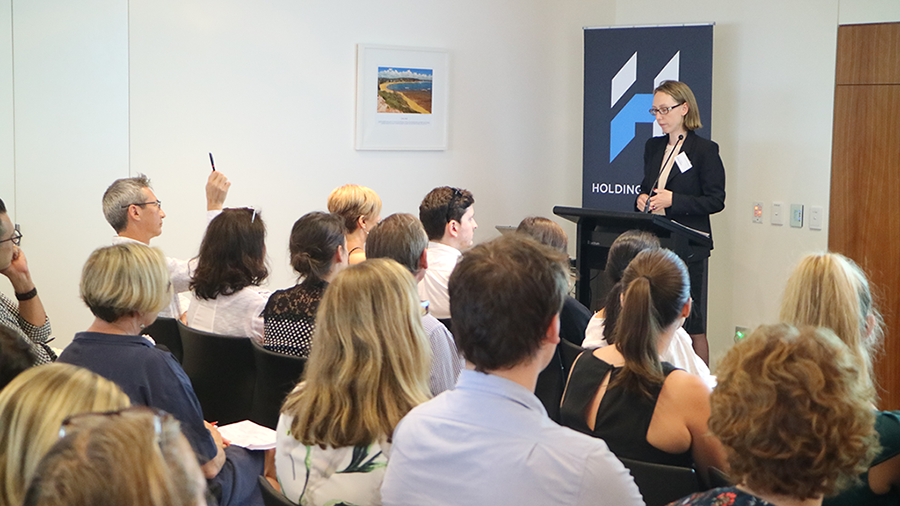 This half-day seminar is an excellent opportunity for arts program managers or artistic directors and lawyers to learn more about the trilling but perilous space of employment and festivals in the creative sector.
If you run an arts organisation, you will be amongst your fellow directors, festival organisers, managers and "arts people" all burning with the same sorts of questions. If you are a lawyer, you'll come away with greater clarity about these issues for your clients and your practice. It's a great chance for lawyers and arts organisation representatives to network and, importantly, raise funds for Arts Law, your national community legal centre for the arts.
Employment Law session:
Is this person engaged as a contractor or employee? Are they eligible for superannuation? What about workers compensation? And what does that all mean, anyway? What rights do they have and what do I have to do to comply with the law so I don't get a call from Fair Work, the ATO or worse, a lawyer, on a dark and stormy night? Come along to this workshop, hosted and delivered by Holding Redlich, specialists on these complex areas of law. They will talk us through how to navigate this legal minefield in a sensible, practical way.
Festivals/Events session:
Are you organising, managing or participating in a festival? The legal issues associated with festivals and events can be daunting and cover a wide range of areas of law, including insurance, copyright clearances, licensing and venue agreements. Come along to this session to understand more about how the law works in the festivals space so that potential issues can be detected early, and you (and the festival) come out on the other end, unscathed.
This event is open to both arts administrators and lawyers.
14 August 2019
2pm – 4:30pm
Holding Redlich, Level 8
555 Bourke Street
Melbourne VIC 3000
Tickets: $40 + booking fee
All proceeds derived from ticket sales will be used to fund the work performed by Arts Law.
2pm:  Employment law seminar
3pm:  Afternoon tea
3:30pm: Festival/events seminar
About Holding Redlich
At Holding Redlich, you won't just get legal advice. You'll get advice you can use, tailored to your needs, underpinned by the very best legal thinking and expert industry knowledge.,
Holding Redlich tackles projects with a commitment to excellence and business focus. An understanding of their client's commercial issues coupled with impeccable application of the law brings results. Holding Redlich's people are connected to the communities in which they live and work, with strong political, commercial and cultural networks. Our clients often benefit from our connections.
And above all else, Holding Redlich understands that our job is to look after clients and their best interests. Integrity and trust are at the core of Holding Redlich's relationships with clients.
This singular focus on clients is a hallmark of the firm.
Image: Holding Redlich and Arts Law: Contractor v Employee in the Arts event, 2018. Photo Patrick McCarthy, Arts Law.