Flying Arts Webinar: Prizes and Competitions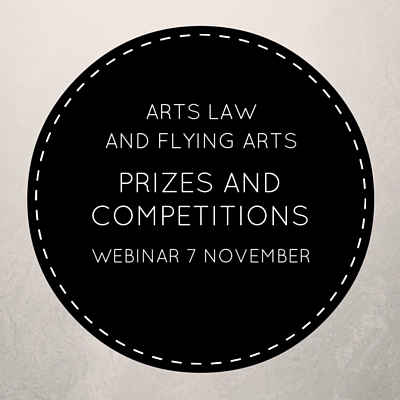 An online webinar presented in partnership with Flying Arts' professional development program.
Register today to recieve instructions about how to attend online from the comfort of your own home.
Prizes and competitions: The good, the bad and the ugly. Do you enter art prizes and competitions?
This webinar will highlight the key things to look out for when entering into a competition including whether the terms and conditions dealing with your copyright and moral rights are fair. It will walk you through some examples of good and not so good terms and conditions.
The webinar will also include a short introduction on copyright and moral rights.
No prior copyright knowledge required.This webinar is free.