News from September 2017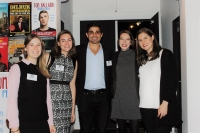 Arts Law Volunteer and Partnership Nominated in the 2017 Justice Awards
Our partnership with Colin Biggers & Paisley and our volunteer fundraising committee chair Tom Lynch have been nominated for the 2017 Justice Awards.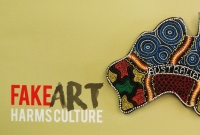 Fake Art Harms Culture Campaign: inauthentic art inquiry
Arts Law launched the Fake Art Harms Culture campaign in 2016, along with the Indigenous Art Code and the Copyright Agency. The campaign aims to stop the sale of inauthentic Aboriginal and Torres Strait Islander products and merchandise in Australia, as it harms culture, an income stream for artists and consumers.