News from June 2019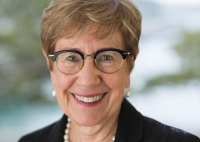 Arts Law says goodbye and thank you to Governor Beazley
The Arts Law Centre of Australia (Arts Law) would like to offer our warmest congratulations to Justice Beazley on a well-deserved appointment as the 39th Governor of New South Wales.
NSW's Governor, Her Excellency Margaret Beazley was the President of Arts Law for seven and a half years, commencing her tenure on 8 August 2011 and finishing in February 2019.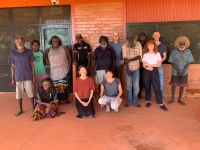 Outreach trip to Maningrida
In May, Arts Law CEO Robyn Ayres travelled to Maningrida, a First Nations community in remote West Arnhem Land, Northern Territory. Robyn was joined by senior lawyers, Robert McRobbie from Macquarie Group and from Allens, partner Tom Highnam and Head of Pro Bono Nicky Friedman.
The basis for their trip was a visit to the Maningrida Arts & Culture group, where Robyn and the lawyers discussed the legal needs of the two art centres, Maningrida Arts and Crafts and Babbarra Women's Centre and local artists.