News Articles
Laughs for Arts Comedy Fundraiser Raffle Winners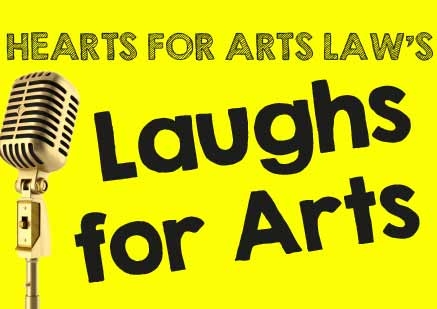 Thank you to everyone who attended the Hearts for Arts Law 'Laughs For Arts' Comedy fundraiser night on 8 April 2014. It was a great success and we appreciate all the support!
At the conclusion of the night we drew the winners of the raffle. The winners and their prizes were:
1st Prize - 1 x ABC Shop book pack
Winner: Adrian Goss
2nd Prize - 4 x tickets to "Chris Taylor and Andrew Hansen: One Man Show" at The Factory Theatre
Winner: Victoria Hoeben
3rd Prize - 1 x bottle of Moët & Chandon champagne
Winner: Kye Mackey
Congratulations to all the winners and we hope you enjoy your prizes!