News Articles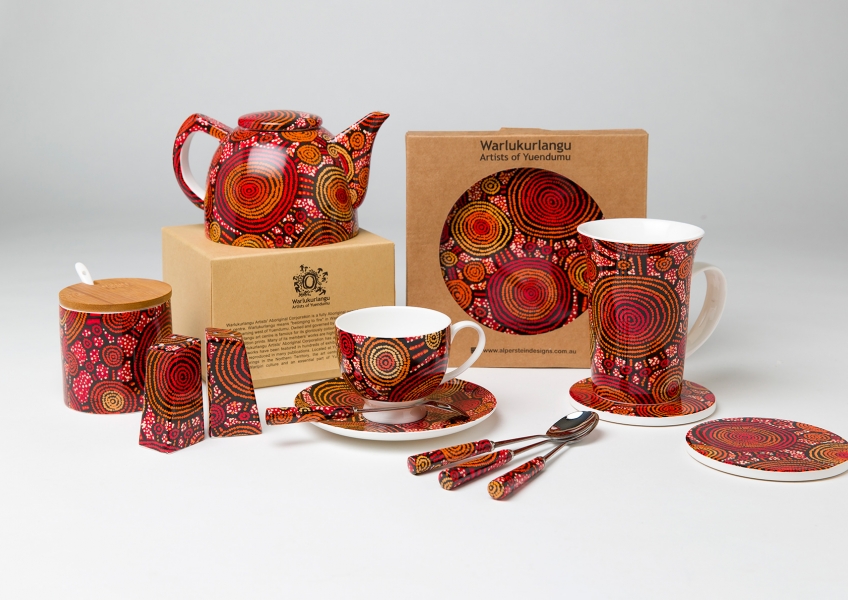 Licensing of Indigenous Artwork Benefits the Artists
The Fake Art Harms Culture campaign is trying to highlight the difference between artwork and merchandise which is actually made or licensed by an Aboriginal or Torres Strait Islander artist as opposed to work which in not authentic and has no connection to Aboriginal and Torres Strait Islander culture.
Just because something is made in Australia doesn't necessarily mean the artist has received the benefit. Many Aboriginal and Torres Strait Islander artists and businesses have products manufactured overseas in order to be competitive, this is fine as long as the artist has made the arrangement and there is economic benefit to the artist.
A great example of merchandise which has been designed with Aboriginal artists and produced overseas is the product developed in partnership with Warlukurlangu Artists'.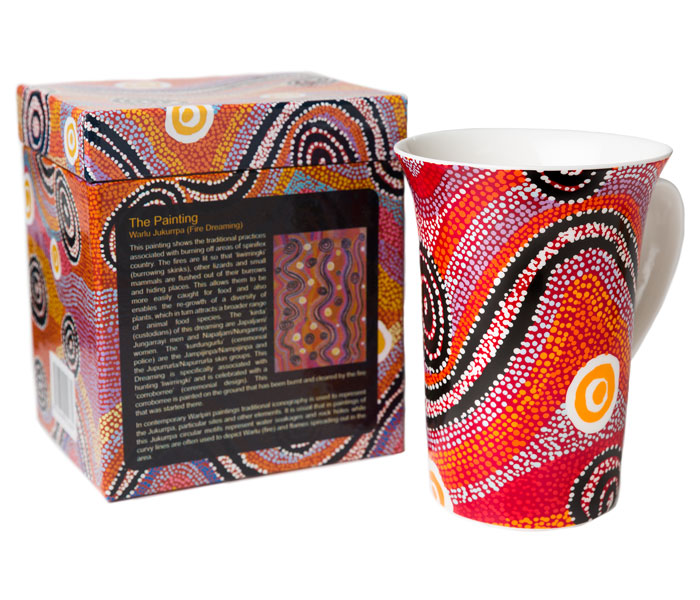 Image from ALPeRSTeIN DeSIGNS
Warlukurlangu Artists' Aboriginal Corporation is a fully Aboriginal owned and governed art centre. Warlukurlangu means "belonging to fire" in Warlpiri and is named after a Fire Dreaming west of Yuendemu. Owned and governed by its more than 600 members, Warlukurlangu art centre is famous for its gloriously colourful acrylic paintings and extensive range of licensed products including plates, mugs, teapots, dog collars, salad servers and numerous other products.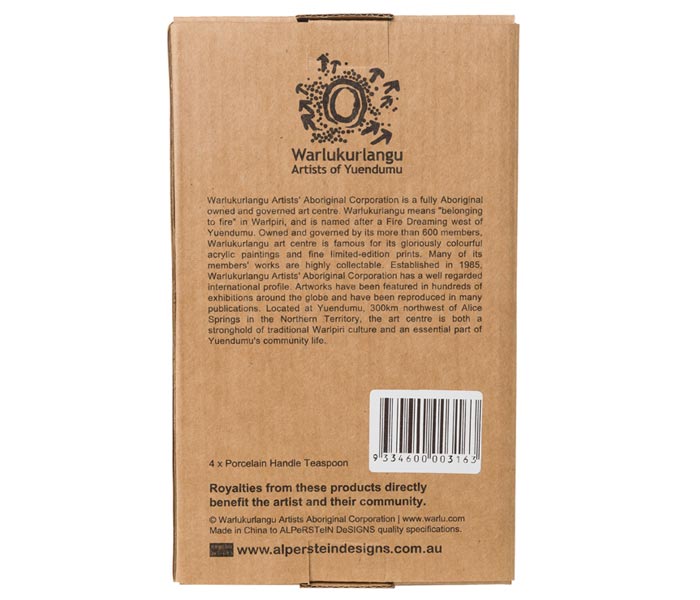 Image from ALPeRSTeIN DeSIGNS
Royalties from these products directly benefit the artist and their community. This means the artist is paid a licensing fee for their work being reproduced. A fee is paid for every item which is sold. This provides ongoing income to the artists and their community.
If you are looking to purchase mugs, plates, fridge magnets, bags, T.Shirts or any other item which appears to depict Aboriginal or Torres Strait Islander culture or designs ask the following questions:
Is the artist attributed?
Is it clear on the packaging or can the seller tell you how the item is licensed?
Just because something says Made in Australia or Aboriginal on the packaging doesn't make it authentic.
Related