Reflections on Artists in the Black Trip to Baluk Arts
In December 2017 I took my first Artist in the Black trip as the newest solicitor at Arts Law, along with Arts Law CEO Robyn Ayres and AITB Coordinator – and artist – Bibi Barba. We were destined for Baluk Arts Centre near the Mornington Peninsula. We started our journey being picked up at our accommodation in the city centre by one of Baluk's artists, Lisa Waup, and drove along the highway from Melbourne – exclaiming over the creative public art pieces dotting the edges of the road – to Frankston. Lisa has been with Baluk for a number of years and explained her artistic practice as we drove, from learning weaving techniques to developing pieces for her fashion label Lisa Waup X VERNER. By chance we learned that her daughter is following in her artistic footsteps and making waves in Australia's hip hop scene as singer of hit song "Natural Woman", Kaiit.
Arriving at Baluk for our first day we were warmly greeted by its general manager Tracey Lee and another artist, Tallara Gray. Tallara is a relatively recent Baluk recruit and graduate from Queensland, whose main artistic practice is in sculpture and jewellery making referencing her connections with land and her community. We were ushered from the front gallery to the cavernous workroom. It was littered with paints and paintbrushes from old projects and new. We were struck by the huge figures dominating much of the space; works in progress for a new (secret) exhibition. Already I could see this was a place where the modern urban Indigenous art practice met with the ancient and traditional.
Having settled in with our equipment we were ready for our presentation on intellectual property and contracts to the Baluk artists. Before us we found a group who were keen to understand their rights and curious about how they could develop their practice and individual careers with Baluk. We were able to discuss the concept of Indigenous Cultural Intellectual Property with them and illustrate with examples such as the Wandjina case in Katoomba. We fielded questions about the issue of online infringement, and some of the artists shared stories of their work being copied or posted on social media without permission. We discussed how the artists could tackle this and other legal issues relevant to their individual arts practices. We covered many topics and had some spirited discussions.
And so we ended our first day. Before returning to our accommodation we looked at artworks in the gallery and decided which pieces we loved. Tallara generously drove us back to Melbourne in heavy traffic and rain – the famous Melbourne weather. The second day was spent discussing governance and board management, with some separate advice sessions with individual artists. The Baluk artists all came from different perspectives and were at various stages of practice. Some were more established while others were still emerging and working out their next steps.
The opportunity to work with Baluk artists in relation to their legal issues was a unique and fulfilling experience. I am grateful to the CBP Foundation for supporting my role so that I may undertake opportunities such as this and contribute to the arts in Indigenous communities.
Author
Clara Edwards
Solicitor, Arts Law Centre of Australia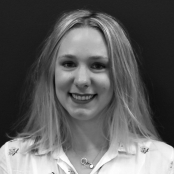 Clara is passionate about the arts and assisting the sector, particularly through the Arts Law Centre's Artists in the Black initiative. She has worked in both private practice and government, most recently at the Australia Council for the Arts. In addition to her professional and academic life, Clara is a playwright and dancer.