Spotlight on the Artist: Anna Glynn
We provide legal advice and support to a huge range of artists around the country. We're shining a spotlight on some of these artists, sharing their stories and what motivates them to make their work.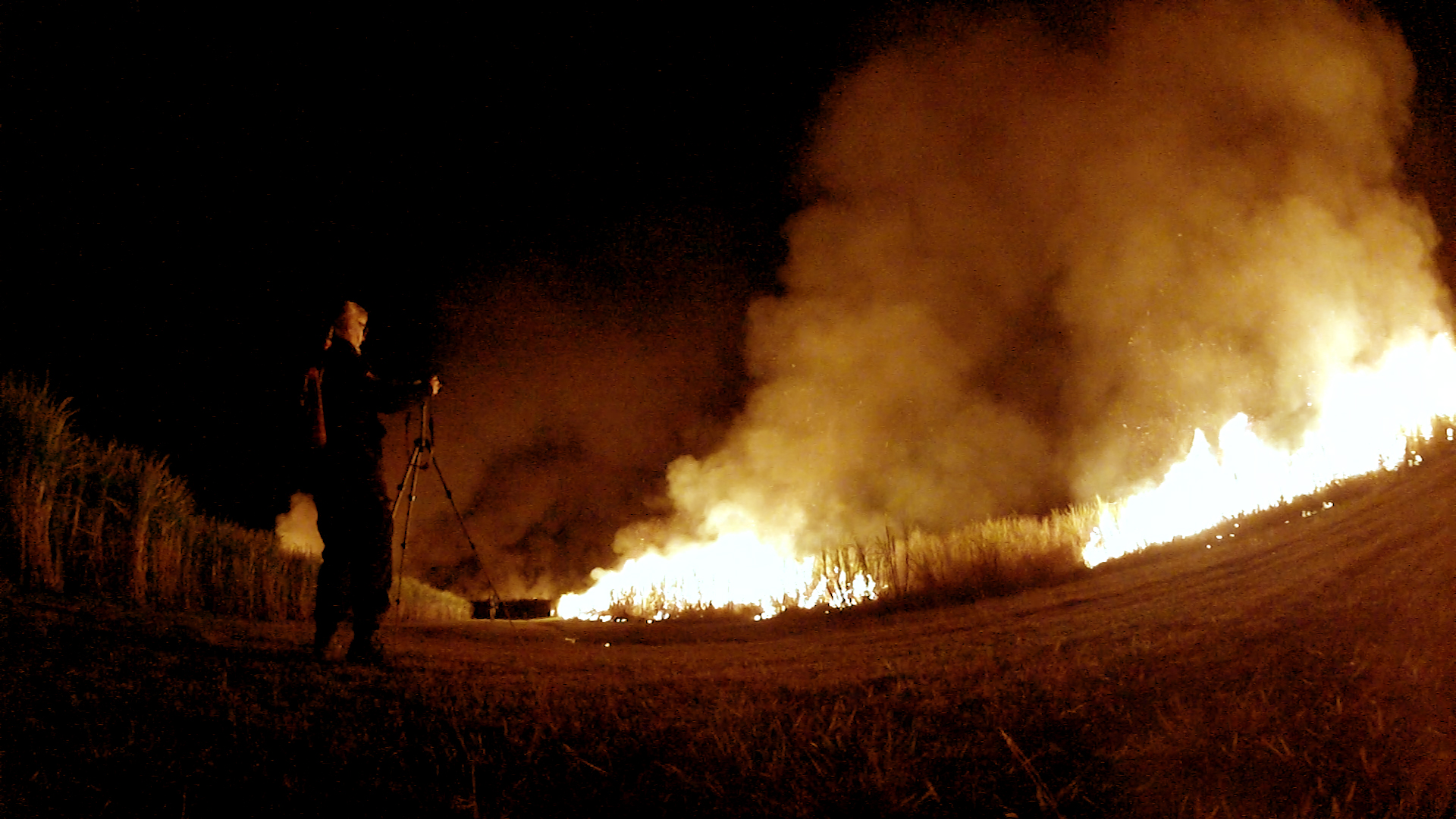 Anna Glynn, Cane filming on location Goodwood Island
Anna Glynn is a multi-disciplinary artist who has been an Arts Law subscriber for many years. She won the Noosa Art Award for her video work 'Cane' in May. She was also a finalist in the Stanthorpe Art Festival, is a finalist in the Mandorla Art Award for her video work called 'Presence' and has recently headed overseas for her position as Artist in Residence at Kunstnarhuset Messen, Norway to work on a new project on the Hardanger Fjord.
What made you want to be an artist?
I grew up on a farm and was always creating things: weaving branches in the Australian bush into shelters and objects, placing rocks in designs, painting with earth and clay and always observing nature especially birds. I am very curious, so being an artist gives me an excuse to examine things more closely and spend time creating works in response to ideas. I spend a lot of time quietly observing and recording nature and pondering on our place in the scheme of things.
Why do you subscribe to Arts Law?
I have been a subscriber for a long time and feel more secure knowing that there is someone to ask advice. In the past Art Law has assisted in looking at contracts for overseas commissions and dealing with publishers. I guess it is a little like insurance subscribing – knowing that Arts Law is there to contact if you need help or assistance.
What is your artistic practice?
I work with a broad palette of painting, drawing, photography, sculpture, writing, music, sound, installation, film making, moving image, digital animation and theatre. I enjoy working across media and choosing the material and technique that best engages with the ideas that I am expressing. Recently I have been concentrating on drawing and video works.
I strive to create visually poetic work investigating the connection between humans and nature, land and place, the physical and the ephemeral, the fleeting layers of time, the past and present overlapping and resonating with memories and stories.
My art-practice has been inspired by working and collaborating internationally. This has a twofold benefit in that I get to meet some amazing people and experience some incredible places overseas but then when I get back home I fall in love with Australia all over again. There is a freshness of vision created by working this way – a clarity!
'Above and Below' was filmed last September at Long Key in the Dry Tortugas National Park USA when I was artist in resident. A month 'off grid' on the remote island of Loggerhead Key in the Dry Tortugas National Park USA – out in the Gulf of Mexico. I was given permission to quietly observe and film the only current nesting colony for the Magnificent Frigatebird in the continental U.S. During the artist in residencey I observed the parallel between the forms in nature above and below the water.
My video work 'Presence', a finalist work in the Mandorla Art Award, is a meditative exploration, veiled by mist and diaphanous imagery. Shrouded within the work are three images of The Resurrection of Jesus taken from historical paintings by Bellini, Murillo and Bloch. An intimate work created within the immediate and personal environment surrounding my home in the coastal Australian rainforest. A timeless landscape is embedded with spirituality and beauty, a place of swirling mists, birdsong, the clouds of heaven.
Anna's website: www.annaglynn.com
Facebook: https://www.facebook.com/ArtistAnnaGlynn/
You can keep up with her latest news here.