Staff Profiles
Robyn Ayres, Chief Executive Officer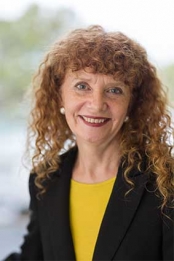 Robyn has been a lawyer for over 20 years and the CEO of Arts Law since 2002. She is committed to ensuring that artists and arts organisations properly understand their rights as well as their legal responsibilities and are fairly rewarded for the work they do. Prior to joining Arts Law, Robyn spent a significant part of her legal career working to achieve social justice for different groups in the community, including as a lawyer with Royal Commission Into Aboriginal Deaths in Custody (1988-1991), a Public Interest lawyer at the Aboriginal Legal Service WA (1993-1998); and as Executive Director of the Mental Health Law Centre WA from 1998 to 2002. Robyn has Bachelors of Arts and Law from the University of NSW.
In 2004, under the direction of Robyn Ayres, Arts Law established the Artists in the Black service, a legal advice service specifically for Indigenous artists.
Mary Egan, General Manager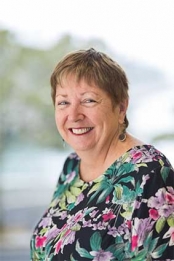 Mary Egan was appointed to the role of Administration and Finance Manager in 2012. Mary has been a member of the Arts Law team since 2003 in the role of Finance Manager. Prior to taking on the full time role Mary worked as an MYOB Certified Consultant and Accredited trainer, providing MYOB and bookkeeping services and training to businesses as well as classroom training for MYOBs one day courses.
Suzanne Derry, Director of National Partnerships and Programs / Senior Solicitor
Suzanne Derry is the Senior Solicitor at the Arts Law Centre of Australia, where she has worked for over 10 years. Suzanne has worked for a number of community legal centres and a boutique entertainment law practice. Suzanne provides legal advice on a copyright, contract, defamation, debt and business structures. Suzanne enjoys educating artists about their rights and providing practical advice across a range of arts areas.
Trudie Sarks, Senior Solicitor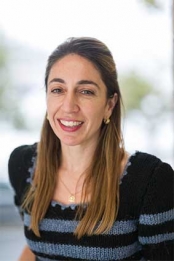 Trudie Sarks is a Solicitor at the Arts Law Centre with a BA/LLB from the University of Sydney and a Masters in Intellectual Property Law from University College London. Prior to working at the Arts Law Centre Trudie was a Senior Associate Solicitor in private practice. She has experience in advising clients in respect of a range of intellectual property issues including copyright, trade marks, designs, patents, domain names as well as passing off and Australian Consumer Law issues. Trudie has also worked at the Max Planck Institute for Intellectual Property and Competition Law in Munich and undertaken internships at the World Intellectual Property Organisation and the World Trade Organisation in Geneva. Trudie is passionate about the arts and assisting artists in protecting their intellectual property.
Roxanne Lorenz, Solicitor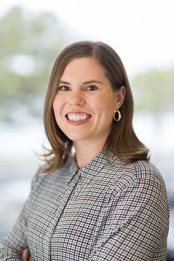 She holds a Bachelor of Laws/Bachelor of Arts from Griffith University and has over nine years' experience working in the arts and entertainment sector. Previous to Arts Law, she has worked for organisations including Queensland Theatre Company, Brisbane Festival and the Australia Council for the Arts; the Australian Government's arts funding and advisory body. Roxanne has an interest in arts policy, copyright and intellectual property law matters.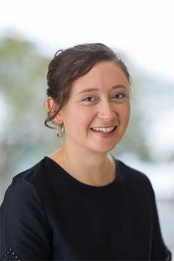 Hannah holds a combined Bachelor of Arts/Bachelor of Laws from the Australian National University and is currently completing a Graduate Diploma of Legal Practice. Hannah has a background in community legal centres, previously holding paralegal roles at Legal Aid ACT and Kimberley Community Legal Services. With particular interests in justice accessibility and community legal education, Hannah was part of a small team of students who helped co-ordinate the creation of a paralegal hotdesk at the ANU, which provides support to solicitors working remotely in the Kimberley. Combining these passions with her love of literature, film, and theatre, Hannah hopes to help Arts Law continue to ensure artists have access to a high standard of services and advice.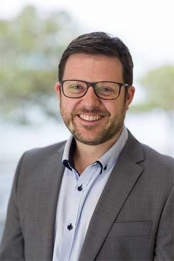 Lee joined the Arts Law Centre of Australia in 2017 as the Artists in the Black Paralegal. Lee has recently been admitted as a solicitor and holds a Bachelor of Laws and a Bachelor of Contemporary Music from Southern Cross University. He has a background in broadcast media and music, having worked as a sound engineer in broadcast television for many years. He has a particular interest in human rights as well as entertainment and media law.
Sharna White, Artists In The Black Paralegal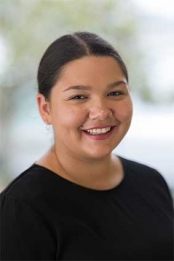 Sharna White joined the Arts Law Centre of Australia in 2019 as the Artists in the Black Paralegal. Sharna recently graduated from the University of Technology Sydney and holds a combined Bachelor of Laws/Bachelor of Arts in International Studies. Prior to joining Arts Law, Sharna interned at both Arts Law and Allens and worked as a paralegal at the Australian Broadcasting Corporation (ABC). Sharna has a strong interest in intellectual property and media law, and as an Aboriginal woman, she hopes to give back to the Aboriginal and Torres Strait Islander community through assisting Arts Law to empower artists with knowledge and advice about their legal rights.
Admitted as a solicitor in NSW in 2003, Zoe was employed in the legal team at Copyright Agency, a non-profit organisation representing the copyright interests of its author, publisher and visual artists members. From 2008 to 2017, Zoë managed Copyright Agency's Cultural Fund.
Zoë is currently the Chair of PEN International's Women Writers Committee which advocates for greater acknowledgement and celebration of the literary contributions of women, and for giving women a greater voice. She is a founding member of PEN International's Lawyers' Circle providing specialist advice on copyright to this, the world's oldest writers' NGO. She is Vice President of PEN Sydney, on the Board of Sydney Non-Objective – a visual arts cooperative, and a Board director of Boomalli – the Indigenous visual arts cooperative in NSW.
At Arts Law Zoe participates in policy work, drafting submissions to government that reflect artists' concerns and advocate for a legal and regulatory framework that will support artists in their creative endeavours. She is undertaking a review of Arts Law's policies and procedures and has been involved in strategic analysis of its organisational structure.
Michael Bridges, Administration Officer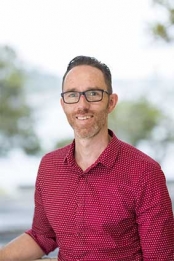 Michael Bridges joined Arts Law as an Administration Officer in 2016. Michael has a background in arts administration, previously working at APRA AMCOS as a music licensing representative. Michael is currently undergoing studies in Bookkeeping and Accounting.
Outside of Arts Law, Michael can be found playing contemporary and folk violin with a number of bands and singer/songwriters.
Latifa Tasipale, Administration Officer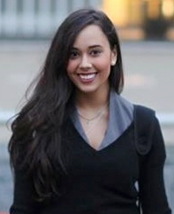 Latifa Tasipale joined Arts Law as an Administration Officer in 2018. She is currently completing her Bachelor of Arts/Laws at the University of Sydney and hopes to pursue a career in music and entertainment law in the United States. When not at Arts Law, Latifa is a recording artist and hip-hop R&B DJ.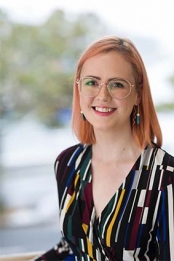 Emily Bell is our new secondee from the Australian Government Solicitor. Emily holds a Bachelor of Laws (Honours) from the University of Adelaide and a Bachelor of Music from Elder Conservatorium. She was awarded the Kelly & Co Prize for Excellence in Intellectual Property Law in 2013, and has always maintained a strong interest in the convergence of creative industries and the law. Emily first worked with Arts Law in 2015, completing a pro bono placement during her graduate year at AGS. Having done a wide range of legal work since then, Emily is keen to apply her skills to assist Arts Law with providing first-rate legal services to artists.