Staff Profiles
Robyn Ayres, Chief Executive Officer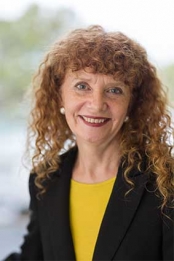 Robyn has been a lawyer for over 20 years and the CEO of Arts Law since 2002. She is committed to ensuring that artists and arts organisations properly understand their rights as well as their legal responsibilities and are fairly rewarded for the work they do. Prior to joining Arts Law, Robyn spent a significant part of her legal career working to achieve social justice for different groups in the community, including as a lawyer with Royal Commission Into Aboriginal Deaths in Custody (1988-1991), a Public Interest lawyer at the Aboriginal Legal Service WA (1993-1998); and as Executive Director of the Mental Health Law Centre WA from 1998 to 2002. Robyn has Bachelors of Arts and Law from the University of NSW.
In 2004, under the direction of Robyn Ayres, Arts Law established the Artists in the Black service, a legal advice service specifically for Indigenous artists.
Suzanne Derry, Director of National Partnerships and Programs / Senior Solicitor
Suzanne Derry is the Senior Solicitor at the Arts Law Centre of Australia, where she has worked for over 10 years. Suzanne has worked for a number of community legal centres and a boutique entertainment law practice. Suzanne provides legal advice on a copyright, contract, defamation, debt and business structures. Suzanne enjoys educating artists about their rights and providing practical advice across a range of arts areas.
Trudie Sarks, Principal Solicitor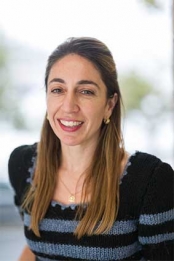 Trudie Sarks is a Principal Solicitor at the Arts Law Centre with a BA/LLB from the University of Sydney and a Masters in Intellectual Property Law from University College London. She is experienced in advising clients in respect of a range of intellectual property issues including copyright, trade marks, designs, domain names as well as defamation, passing off and Australian Consumer Law issues. She also advises on business structures and debt recovery. Prior to working at the Arts Law Centre Trudie was a Senior Associate in private practice. Trudie has also worked at the Max Planck Institute for Intellectual Property and Competition Law in Munich and undertaken internships at the World Intellectual Property Organisation (WIPO) and the World Trade Organisation (WTO) in Geneva. Trudie is passionate about the arts and assisting artists in protecting their intellectual property.
Donna Robinson, Senior Solicitor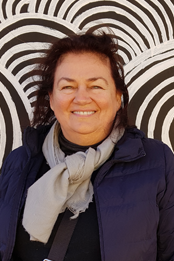 Donna joined Arts Law as a Senior Solicitor in 2019. Prior to this she worked at the Australian Government Solicitor (AGS) for many years, practising in civil litigation, commonly acting for federal government clients. While at AGS Donna was outposted to a number of government organisations for lengthy periods including ASIC and NICNAS. Before AGS she worked in private practice in Brisbane and Sydney.
At Arts Law Donna performs a variety of roles and provides advice to clients in the arts as part of our legal advice service, assists in the development of publications, contributes to the Arts Law advocacy program and looks after the in-house legal team. She has wide experience in representing clients and advising on areas such as contract law, business structures, debt recovery, litigation, defamation and intellectual property law.
Roxanne Lorenz, Solicitor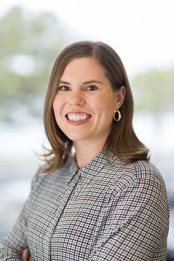 She holds a Bachelor of Laws/Bachelor of Arts from Griffith University and has over nine years' experience working in the arts and entertainment sector. Previous to Arts Law, she has worked for organisations including Queensland Theatre Company, Brisbane Festival and the Australia Council for the Arts; the Australian Government's arts funding and advisory body. Roxanne has an interest in arts policy, copyright and intellectual property law matters.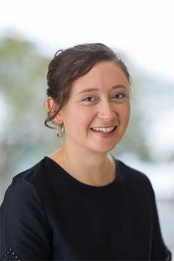 Hannah holds a combined Bachelor of Arts/Bachelor of Laws from the Australian National University and is currently completing a Graduate Diploma of Legal Practice. Hannah has a background in community legal centres, previously holding paralegal roles at Legal Aid ACT and Kimberley Community Legal Services. With particular interests in justice accessibility and community legal education, Hannah was part of a small team of students who helped co-ordinate the creation of a paralegal hotdesk at the ANU, which provides support to solicitors working remotely in the Kimberley. Combining these passions with her love of literature, film, and theatre, Hannah hopes to help Arts Law continue to ensure artists have access to a high standard of services and advice.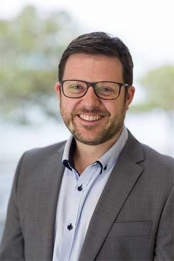 Lee is on secondment from the Australian Government Solicitor. Lee previously worked as a solicitor with Arts Law, and was the Artists in the Black Paralegal before that. He holds a Bachelor of Laws and a Bachelor of Contemporary Music from Southern Cross University. He has a background in broadcast media and music, having worked as a sound engineer in broadcast television for many years. He has a particular interest in human rights as well as entertainment and media law.
John Waight, Artists in the Black Coordinator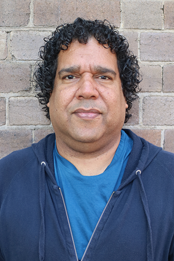 John has extensive experience in the Indigenous visual arts industry and has worked at a diverse range of institutions including most recently at the UNSW in the Faculty of Art & Design. He has also worked at the Museum and Art Gallery of the NT,  Maningrida Arts and Culture, the Australian National Maritime Museum and has also worked as an Aboriginal Health Education Officer at Albion Health Centre. John is currently studying and will soon complete a Masters of Curating and Cultural leadership at the UNSW.
Sharna White, Artists In The Black Paralegal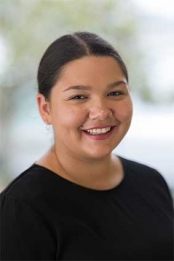 Sharna White joined the Arts Law Centre of Australia in 2019 as the Artists in the Black Paralegal. Sharna recently graduated from the University of Technology Sydney and holds a combined Bachelor of Laws/Bachelor of Arts in International Studies. Prior to joining Arts Law, Sharna interned at both Arts Law and Allens and worked as a paralegal at the Australian Broadcasting Corporation (ABC). Sharna has a strong interest in intellectual property and media law, and as an Aboriginal woman, she hopes to give back to the Aboriginal and Torres Strait Islander community through assisting Arts Law to empower artists with knowledge and advice about their legal rights.
Melinda Watson, Finance and Operations Manager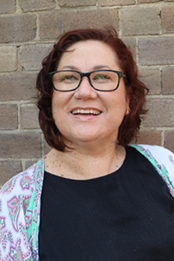 Melinda Watson has recently completed five and a half years in regional NSW with a Not-For-Profit Land Council, who are committed to improving the health and well-being of Aboriginal people.
Prior to this, Melinda spent 13 years with a commercial landscape construction company. She also spent six years in the hair and beauty industry as a Business Manager.
With qualifications in Accounting and Human Resources, she is a competent and professional manager who prides herself on achieving measurable outcomes.
Michael Bridges, Administration Officer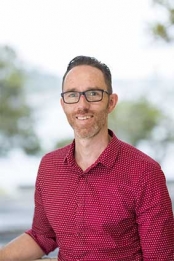 Michael Bridges joined Arts Law as an Administration Officer in 2016. Michael has a background in arts administration, previously working at APRA AMCOS as a music licensing representative. Michael is currently undergoing studies in Bookkeeping and Accounting.
Outside of Arts Law, Michael can be found playing contemporary and folk violin with a number of bands and singer/songwriters.
Latifa Tasipale, Administration Officer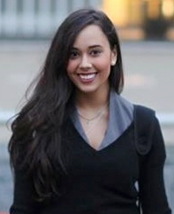 Latifa Tasipale joined Arts Law as an Administration Officer in 2018. She is currently completing her Bachelor of Arts/Laws at the University of Sydney and hopes to pursue a career in music and entertainment law in the United States. When not at Arts Law, Latifa is a recording artist and hip-hop R&B DJ.
Emily Phipps, Communications Coordinator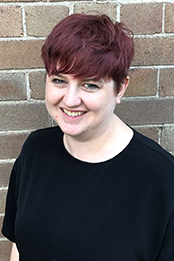 Emily Phipps joined Arts Law as Communications Coordinator in 2019. She has a BA Design from UNSW Art + Design and is an experienced arts administrator and graphic designer. Prior to Arts Law she worked for a number of organisations including Museums & Galleries of NSW and the Australian Design Centre as well as running a successful freelance design business. Emily has a particular interest in Australian contemporary arts practice.