Deborah Mills: Sharing a gallery space with other artists
Deborah Mills is an artist based in NSW who was in the process of setting up a studio and gallery space called Bellevue Gallery with two other artists when she contacted Arts Law. They intended to exhibit their own works in the space but also wished to exhibit other artists' works for short-term exhibitions. Deborah wanted to determine what kind of agreement would be suitable to have in place with external artists for short-term exhibitions. Deborah had found the Artist/Gallery Agency Agreement on the Arts Law website, and wanted to know whether she could adapt that agreement to suit her gallery's needs.
Arts Law advised Deborah that the kind of agreement she should use would depend on whether she wanted to sell, exhibit, consign or license the artwork. Depending on the use, one of the following Arts Law's sample agreements could be useful: Artwork Consignment for Sale Agreement, Artist/Gallery Agency Agreement or Loan of Artwork for Public Exhibition Agreement.
The Artist/Gallery Agency Agreement identified by Deborah includes everything needed for when an Artist wishes to enter into a long term relationship with a Gallery, where the Gallery acts as an agent for the exhibition, sale or promotion of the Artist's artwork. This agreement also deals with insurance and limited copyright licencing, and includes details on consignment arrangements.
If Deborah was interested in a more straightforward consignment arrangement between the gallery and artists, to allow the gallery to exhibit and sell works for only a short-term period without licencing or promotion, Arts Law's Artwork Consignment for Sale Agreement might be more appropriate.  If the artworks were only going to be exhibited and not sold, the Loan of Artwork for Public Exhibition Agreement might suit Deborah's needs better.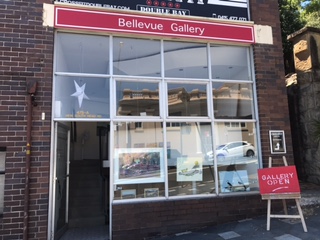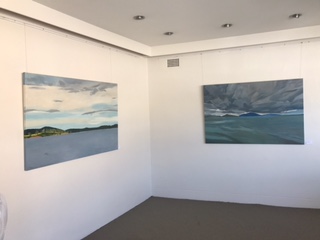 Bellevue Gallery in Double Bay (right), Upstairs gallery space (left). Artworks and photography by Deborah Hunter Mills
Ultimately, as neither document was perfectly suited to Deborah's specific needs, Arts Law advised that the sample agreements could be adapted, so she could make whatever changes were necessary to create an agreement that would be more suitable for short term arrangements. This is one of the benefits of working with our pre-written contracts and, after discussions with one of our lawyers, adapting them for your particular individual use.
Deborah and her colleagues found that 'the information given by Arts Law, including a sample document, helped us prepare our own contract for artists exhibiting at the gallery, so it was helpful. We picked wording and ideas from the document [Arts Law] provided and added it another draft document that we had.'
 Arts Law advised that she should then seek legal advice (such as using Arts Law's Document Review Service) to review the amended document – before anyone signed it!