My Rode Cast 2019 Competition Review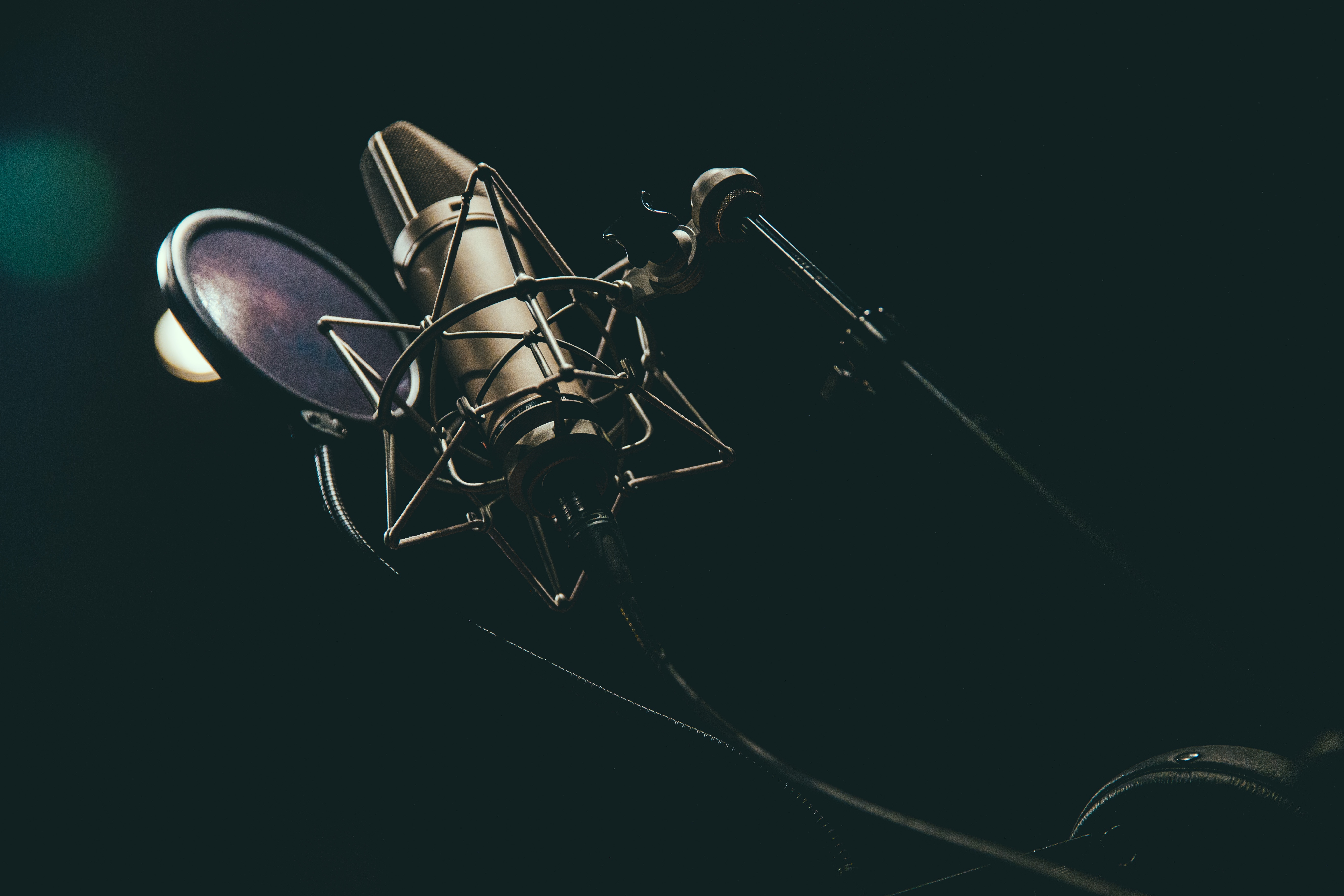 Image by Austin Neill on Unsplash
About
Arts Law regularly reviews the terms and conditions of competitions and rates them out of five stars. Our review looks broadly at the terms and conditions of a competition. In particular, we look closely at how a competition deals with an entrant's copyright and moral rights, and consider this in light of the prize. Entrants should always take into account the possible profile-raising which may result from being a finalist or winner.
By accepting the terms and conditions of a competition, entrants should be aware that they may be entering a legally binding contract.
For more information, see our free information sheet on competition conditions. Artists are welcome to contact Arts Law for legal advice on the terms of a competition. We also invite competition organisers to contact Arts Law for best practice assistance to make their terms and conditions fairer for artists.
Please note: Prior to February 2018, Arts Law rated out of five stars only the terms of a competition which dealt with copyright and moral rights (using our previous rating systems https://www.artslaw.com.au/advocacy/prizes-and-competitions). Arts Law's competition reviews are now more holistic, such that our rating out of five stars now reflects a broad review of all the terms and conditions of the competition.
Review
This month, Arts Law has reviewed the terms and conditions of My RØDE Cast 2019, a competition being run out of New South Wales.
The deadline for this competition is 12 March 2019. It is an international competition (with the exception of certain listed countries).
Read the terms and conditions of this competition here.
Arts Law has rated this competition 4 out of 5 stars.




This is an inaugural competition for podcasters, where each entrant creates and submits an original 1–2 minute podcast for judging. The podcasts may be on any subject, in any creative format.
This competition is free to enter and offers several impressive prizes and an opportunity for exposure.
There are three prizes on offer: first prize (selected by the judges from a shortlist), second prize (selected from the whole pool of entries), and a people's choice prize (voted by members of the public). Each of these prizes consist of prize packs containing a range of RØDE-branded audio equipment and microphones, together with further audio equipment and subscriptions provided by other companies. Taken together, the total value of the prize pool is approximately $151,000. In addition, there are even prizes (RØDE-branded interview kits) for the first 500 contestants just for entering.
So in light of these prizes, how does this competition treat an entrant's copyright in their works?
All entrants are required to grant a non-exclusive licence to RØDE 'to publish their Podcast and in full on the RØDE website and/or via the RØDE Podcast channel and/or any RØDE social media account and communicate their Podcast to the public in the territory of the world, and in full or in part in any other promotional material of RØDE, for the purposes of the Competition'. It is good that this licence is non-exclusive and limited to being for the purposes of the competition. While Arts Law would usually suggest that only finalists or winners should grant a licence, the 'people's choice' aspect of this competition means that all entries need to be made publicly available. We also prefer to see licences with time durations, but given the online nature of podcasting a time duration is not realistic. It should be expressly stated that there can be no commercial use made of the podcasts (for example, no sale of ad space). Ideally, it would be good if it was expressly stated that copyright in all podcasts is retained by entrants.
Another important consideration is that the competition terms do not talk about crediting creators and getting their permission for any changes to their creative material. Under the law, creators of material such as scripts, poems, stories, artwork and music, must be credited, and their material musty not be altered without their consent. These are known as the creator's "moral rights". This is particularly relevant here, as it is likely that a podcaster has created some underlying material in their podcast, such as the script. In practice, most podcasts will include credits at the end as part of the producer's closing comments. Best practice would be to also include a term in this competition that podcasters will be credited as a creator of any underlying artistic, musical, literary or dramatic works in their podcast, whenever their podcast is used. Further, aside from being the creator of any underlying creative material, Arts Law's view is that a podcaster should also be credited as the creator of the podcast itself (that is, even where they have not created any underlying material) and that their consent should be sought before making any changes to their podcast (or at least for any unreasonable changes). Additionally, if RØDE wished to improve its terms and conditions further, it could include a statement that any third party creators of underlying works (such as a poem recited in the course of a podcast) should be clearly identified by entrants and would be credited accordingly whenever the podcast is used.
Some other terms and conditions worth noting are discussed next.
It is unclear whether the terms require entrants to own copyright in all underlying material in their podcasts or merely have obtained permission from the creators of such material to include the material in their podcasts. The safest course of action would be for the podcaster to ensure he/she owns copyright in the underlying works or at least has written documentation from creators to use their underlying material for the podcast, ensuring those creators understand how the podcast will be used. Further, entrants should get warranties from third party creators that they are in fact the copyright owners of the material they contribute.
It is important to note that entrants are required to indemnify RØDE for any liability arising in respect of the podcast. We think this is far too broad, and it would be fairer if this term was limited to liability arising out of the entrant's breach of the terms of the competition.
Entrants should also be aware that if they win one of the prizes, they are agreeing to participate in reasonable post-competition publicity for RØDE, including attendance for interviews, photographs, videos and other promotional activities. The names and details of winners, together with things like photographs may be used by RØDE for promotional and marketing purposes for one year after the competition closes.
Entries to the competition are moderated by RØDE. We understand this to mean that each entry is reviewed and scrutinised before being accepted into the competition and uploaded to the RØDE Podcast channel. It would be good if there was some more clarity around the moderation process. It would be helpful for the terms and conditions to include (or simply link to) some moderation guidelines.
Finally, entrants should keep in mind that the terms permit RØDE to change the content of prize packs at any time. It would be good if this term at least contained a promise that any items that are removed from prize packs will be substituted with items that are of approximately the same value.
Overall, this is a good competition for podcasters, with the chance of great prize packs and exposure. If there were terms positively requiring that podcasters be credited as outlined above, then a higher rating would have been given. Entrants should make sure they are aware of all the terms they are signing up to before entering.
You can lodge a query with us here if you would like to obtain advice from Arts Law about this competition.
Further Information
Please email us at [email protected] to tell us about any competitions or prizes you think we should check.
See more about Arts Law's campaign to improve competition terms and conditions in the Prizes and Competitions section.