On 6 October we are hosting a livestream event to launch our new Arts Law Allies program. Arts Law Allies are passionate advocates who help support Arts Law to strengthen value and respect for arts and culture to make a better world.
This livestream fundraising event will feature artists and supporters of Arts Law talking about the important work we do, sharing some of their own artistic practice and giving you the opportunity to pledge your support live.
Tuesday 6 October
6:30pm – 8:00pm
Registration essential
FEATURING:
Arts Law's Vice Regal Patron, Her Excellency the Honourable Margaret Beazley AC QC.
Gosia Wlodarczak, artist. Gosia will join us to talk more about her work, her experience with Arts Law and will be creating a LIVE performative drawing work documenting the event
Electric Fields. Electronic/Pop/Soul duo Electric Fields will be joining us to share their experience navigating their music practice through the law and sharing a very special PERFORMANCE
Dora Griffths, Waringarri Art Centre. Artist and Arts Worker Dora Griffiths will be taking us behind-the-scenes at Waringarri Art Centre in Kununurra, WA.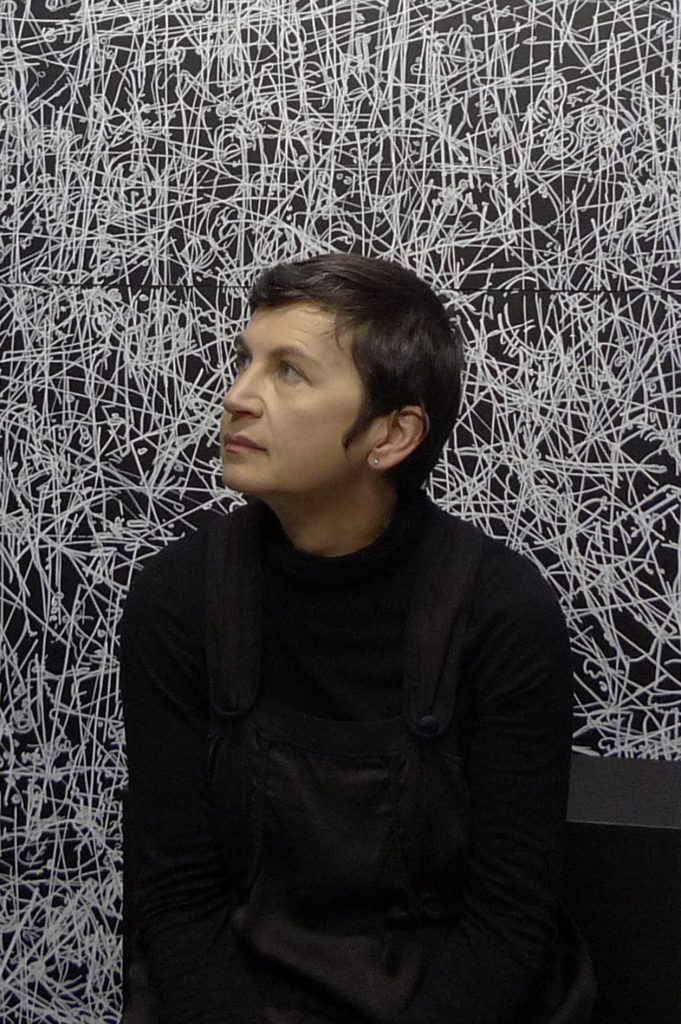 Born in Poland (1959) Gosia Wlodarczak graduated Master of Fine Arts from Poznan Academy of Fine Arts (1984). She arrived in Australia in 1996, lives in Melbourne and works in Australia and internationally.
Drawing is the basis of her practice, extending towards performance, interactive situations, installation, sound, photo and moving-collage; she refers to it as trans-disciplinary drawing.
Wlodarczak has held over 60 solo exhibitions and 62 drawing performances. Her large-scale installation works were presented at: Museum of Fine Arts Ghent, Museum of Contemporary Art Szczecin, National Gallery of Australia, Art Gallery of New South Wales, Museum of Contemporary Art Sydney, Gallery of Modern Art Brisbane, TarraWarra Museum of Art, Heide Museum of Modern Art, Shepparton Art Museum, Deakin University, RMIT University, Latrobe University, Western Washington University.
She participated in the 5th Moscow Biennale 2013 and 2011 Singapore Biennale.
Wlodarczak is featured in the Phaidon publication Vitamin D2: New Perspectives in Drawing and her work is represented in collections including: NGA, NGV, AGNSW, AGSA, AGWA, QAGOMA; MCA Sydney, Artbank.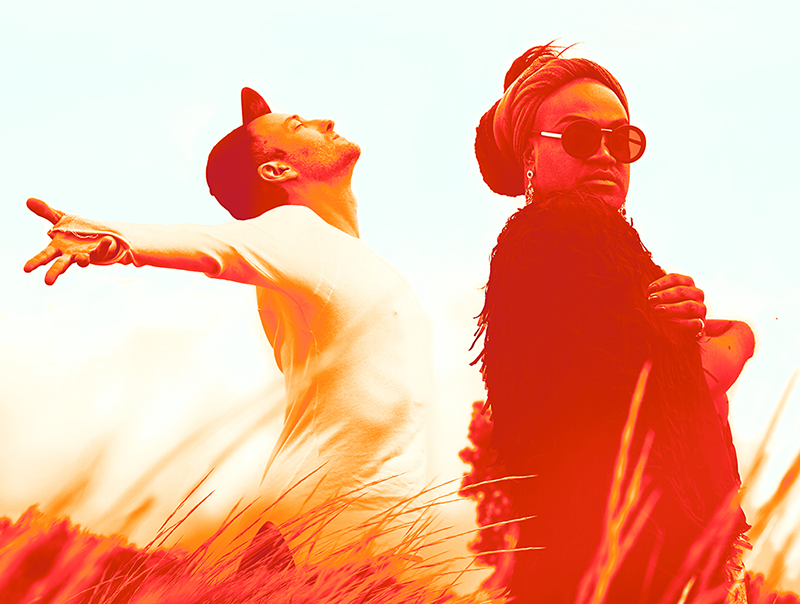 Multi-award winning Electric Fields create a striking and haunting merging of living traditional culture with electronic music, bringing moments of breathtaking beauty and power to the stage.
Featuring the rare and beautiful voice of Zaachariaha Fielding – who often sings in his traditional languages of the Anangu people – and the brilliance of producer Michael Ross – Electric Fields music ranges from soulful pop, to epic-scale electronic works, through to intensely intimate story-songs.
Named as finalist for the ARIA Awards 2019's Best Australian Live Act, Electric Fields took out 7 awards in Dec 2019 – the 3 top spots for the National Live Music Awards:  Best Live Act, Best Live Voice, and Electronic Act of the Year; the National Dreamtime Award; the Corner Award, and two South Australian Music Awards.  Coming close 2nd in Eurovision: Australia Decides, they trended worldwide on Twitter at #7 within minutes of their performance.   Featured in Vogue Magazine as movers for Next Gen, during 2019 they played for Apple, the APRA Awards, SPOTIFY's Front Left showcase, Splendour in the Grass, Vogue Magazine, and launched their first self-curated national tour, with sell-out shows across Australia.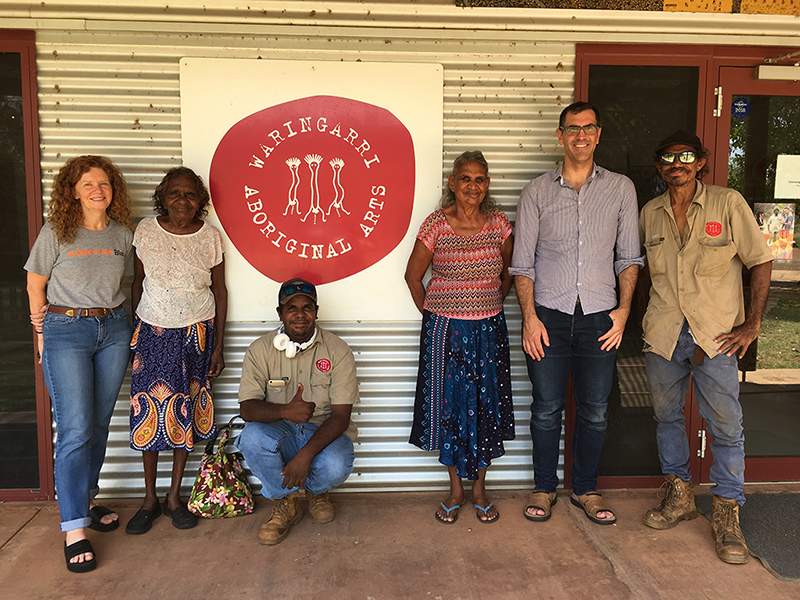 Dora Griffiths is an artist and arts worker at Waringarri Art Centre in remote WA.
Waringarri Aboriginal Arts is a living, growing art centre celebrating the uniqueness of Miriwoong cultural identity. Established in the late 1970's, in the heart of Miriwoong country at Kununurra in the Kimberley region of northern Australia, Waringarri artists share the importance of their Country and Culture.
Waringarri is the first wholly indigenous owned art centre established in the Kimberley region and one of the oldest continuously operating art centres in Australia supporting economic independence for artists and their community. All proceeds from art sales, art commissions and cultural tourism is returned to the community to support our ongoing program of arts and cultural projects.
There are more than 100 artists supported through the centre which also includes artists from the remote Kira Kiro Art Centre in Kalumburu on the northern Kimberley coast. Artists are supported by a team of local Aboriginal arts-workers.