An Alternative Way to Resolve Disputes: Settling a dispute between an artist and Government
Jason Passfield is a descendant of the Gamilaroi/Gomeroi people and an Indigenous visual artist. Based on the Gold Coast, Queensland, he has been painting and drawing for over 20 years and has exhibited in regional towns and capital cities.
Mr Passfield contacted the Arts Law Centre of Australia ('Arts Law') in March 2016 seeking advice about the use of the design (depicted below) which he created for the inaugural Jimbelungare Touch Football Competition. Mr Passfield believed it had been used in circumstances that went beyond the scope of the permission he had originally granted to the Queensland Government.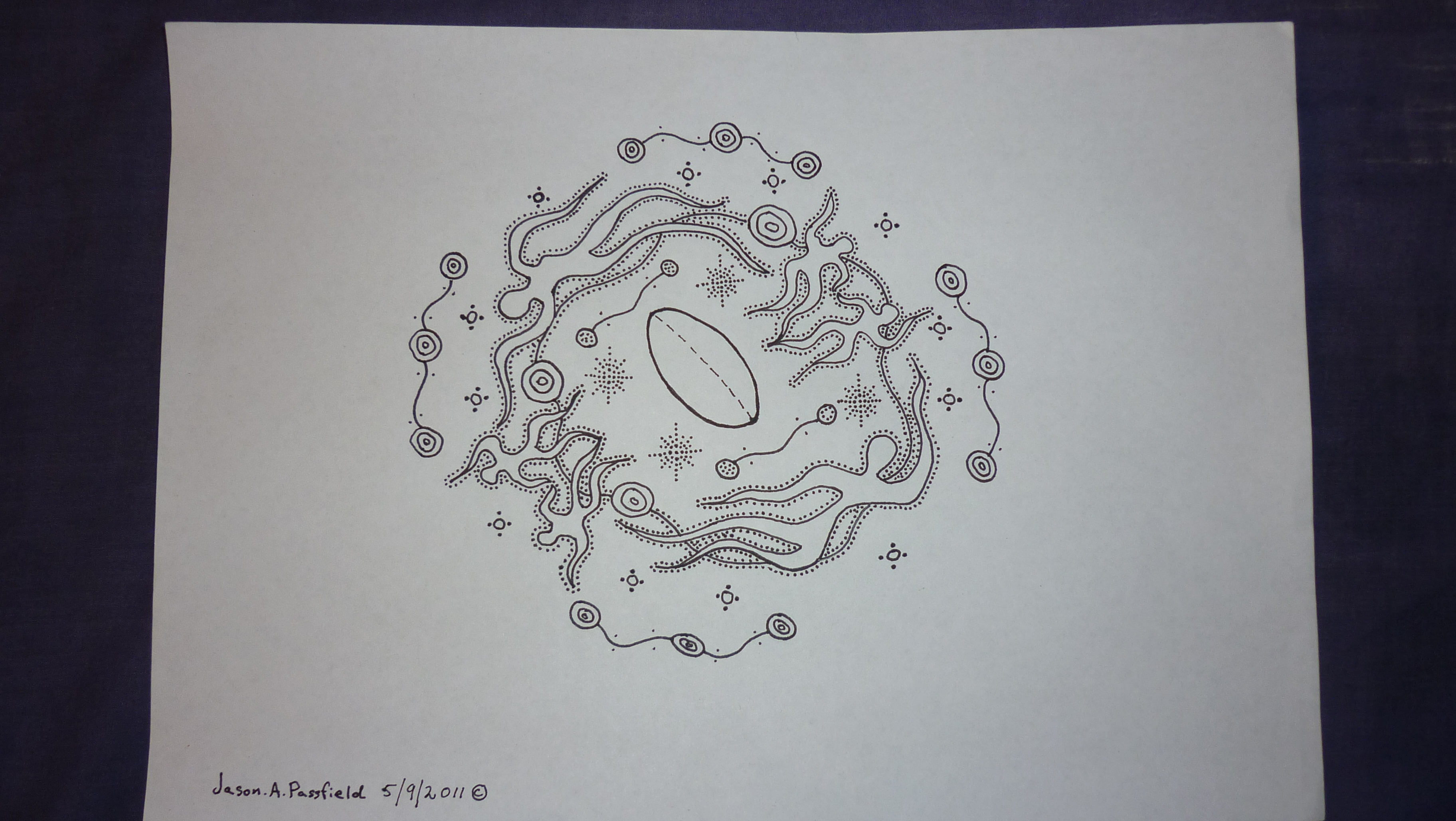 Design by Jason Passfield (reproduced with permission)
Getting help from Arts Law
As an Arts Law subscriber, Mr Passfield was able get some preliminary advice through Arts Law's 'Document Review Service' (DRS) and 'Telephone Legal Advice' (TLA) service.
With assistance from Arts Law pro bono lawyer, Sarah McKeith, an Associate at Spruson and Ferguson, Mr Passfield wrote to the Queensland Government setting out his concerns. While the Queensland Government did not agree that any breach of the licence had occurred, they wanted to resolve the issue and agreed to attend a mediation arranged through Arts Law's Alternative Dispute Resolution Service.
Arts Law was able to secure pro bono support for Mr Passfield from Dr Dimitrios Eliades, a highly qualified barrister with expertise in intellectual property law.  Dr Eliades helped Mr Passfield prepare for the mediation and attended with him.
The mediation took place in February 2017 conducted by Callum Campbell, CEO of the Australian Mediation Association and a member of Arts Law's mediation panel since 2014.
Mediation Outcome
The mediation was successful with both parties agreeing to a settlement on confidential terms. The Queensland Government issued a formal apology to Mr Passfield for failing to attribute him as the author when the design was used in subsequent Jimbelungare Competitions.  The Queensland Government acknowledged Mr Passfield's intellectual property rights in his design and expressed regret if the failure to attribute his authorship and use of his design had caused him any distress or embarrassment.
Dr Eliades said 'The circumstances surrounding the failure to attribute to Jason the authorship of his work undermined his ability to paint. The resolution of the matter and in particular the Queensland Government's apology has enabled Jason to reconnect with his work and move on. That is a rewarding benefit. The process of assisting Jason was made much easier through the assistance I received from Arts Law. Their level of interest in the matter never waned despite the matter proceeding beyond their brief.'
'I am very thankful for the support that I have had and received from Arts Law, I would recommend to any Aboriginal and Non Aboriginal Artist's to use this service and to stand up and fight against the wrong if your Artwork is being used in a manner that is not agreed upon.' – Jason Passfield, Muuri Yuwi, Muuri Art, Aboriginal Artist