Hilary Lang: Graphic Designers Setting Up Cover Arrangement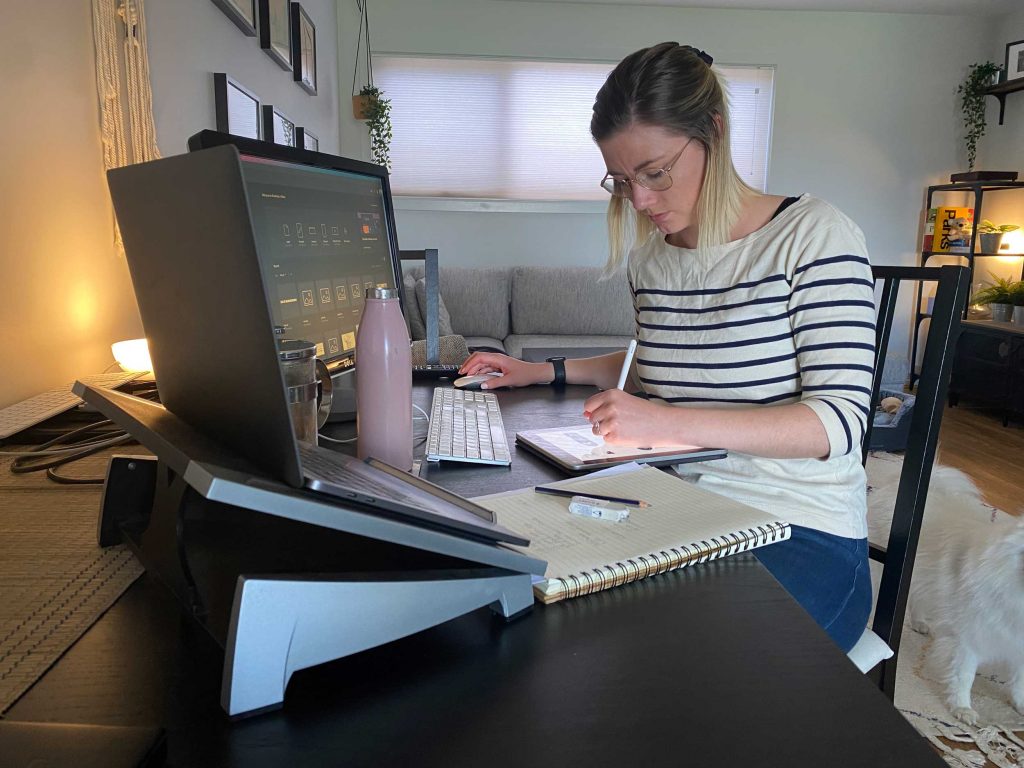 Hilary Lang is an American graphic designer based in Canberra. She has eight years of experience working with a range of clients, from local businesses to large government departments. You can see some of Hilary's work here: https://www.hillarylangdesign.com/
Hilary approached Arts Law because she wanted to set up a sub-contracting arrangement with another graphic designer so that they could cover each other if one of them was ever sick, travelling or otherwise unable to complete urgent client work. Hilary was looking for help to identify the right Arts Law contract template to use. She also wanted advice on any relevant legal issues.
One of Arts Law's solicitors, Aditya Vasudevan, advised Hilary that she would be able to use Arts Law's 'Contractor Agreement – General' template (which can be found here) to create a sub-contractor arrangement. He advised her about the importance of ensuring her contracts with clients allowed her to sub-contract work in the first place, and that any intellectual property (like copyright) was dealt with consistently between her contracts with clients and her sub-contractor arrangement.
He also advised Hilary about the difference between employees and contractors, and that a contractor can sometimes be deemed an employee depending on level of control and integration involved. An employer has obligations to its employees that a contractor would not, so understanding this difference can have significant consequences.
Using that advice, Hilary purchased the 'Contractor Agreement – General' template, filled it out, and submitted to Arts Law's 'Document Review Service'. Arts Law referred this query to Chloe Taylor of Hall & Willcox, who reviewed the draft and gave Hilary comments and feedback on how to finalise the contract, including on how the contract could be used 'in reverse' for Hilary to provide cover for her colleague, and how to cover any industry-specific requirements.
About the experience, Hilary said:
"Arts Law was recommended to me by another lawyer. I was impressed at how straightforward the process was, starting from the website. It took less than a month for me to get advice, use the templates, tweak them, get further advice, and finalise the contract. Everyone was really prompt and told me how and when to expect things.
Arts Law's advice really helped me understand my intellectual property rights, which I didn't understand beforehand. This process has helped me with other clients as well, and to get my head around what I needed for my business."
Since getting advice from Arts Law, Hilary has signed the contract with her colleague to successfully set up a work cover arrangement.
It is so important to seek advice when creating a new contract for your arts practice. If you need legal assistance, you can lodge a query with Arts Law here.