Simon O'Carrigan: Illustrator Negotiating Publishing Contract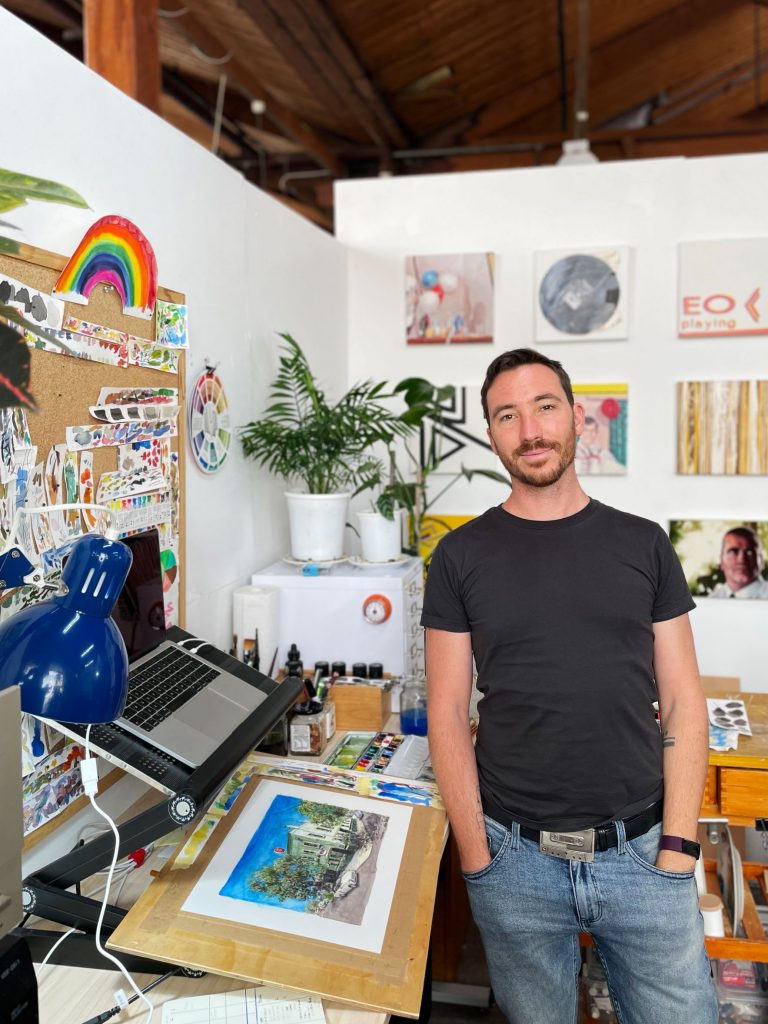 Simon O'Carrigan is an award-winning illustrator based in Melbourne. He has illustrated picture books for publishers, created interactive murals for public spaces, exhibited as a solo artist, and created unique artworks for private commissions. You can see some of Simon's work here: https://www.simonocarrigan.com.au/.
Simon approached Arts Law when he was offered a book illustration contract by a publisher he had not worked with before. He wanted to understand the contract he had been given, and how his rights were dealt with. In particular, he wanted to know how distributions from collecting societies were treated in the contract.
As part of Arts Law's 'Document Review Service', we referred Simon to one of our external pro bono lawyers, Joseph Abi-Hanna of Gadens (supervised by Hazel McDwyer and assisted by Brittany Dorney), who reviewed the contract and explained how distributions from collecting societies like the Copyright Agency were to be split between Simon and the publisher. The Copyright Agency is a not-for-profit organisation that collects royalty payments for copyright owners when users access their work (for example, schools or libraries that distribute or loan books). Often authors, publishers and illustrators will all be eligible to receive a portion of these royalty payments in addition to any fees paid to them under a publishing contract.
Through the advice, Simon also gained insight on other issues in the contract he hadn't considered, including how instalment payments were to be made, liability for damage to his work, and the fairness of the included warranties (i.e. the promises he needed to make to the publisher).
Simon told us that after the advice he was able to negotiate more confidently with the publisher. He said:
"This is the second time I have used Arts Law's document review service. It is so useful, because it helps me create a list of items to negotiate, professionally and clearly express my requests, and have a back-up plan based on whether those items are a big deal or not. The confidence this gives me before signing a contract cannot be overstated. It is amazing to have access to this service so heavily subsidised, and I often encourage my peers to consider using the service."
After negotiations, the publisher accepted many of Simon's requests and he went on to sign the contract.
It's so important to seek advice on your publishing contracts before signing, to be aware of any red flags and understand your rights, especially your entitlement to payment. Arts Law has a number of resources for visual artists including agreement templates. You can seek advice from Arts Law by lodging a query here.