Dressed For Success: Nagula Jarndu Designs Receives Advice on Contracts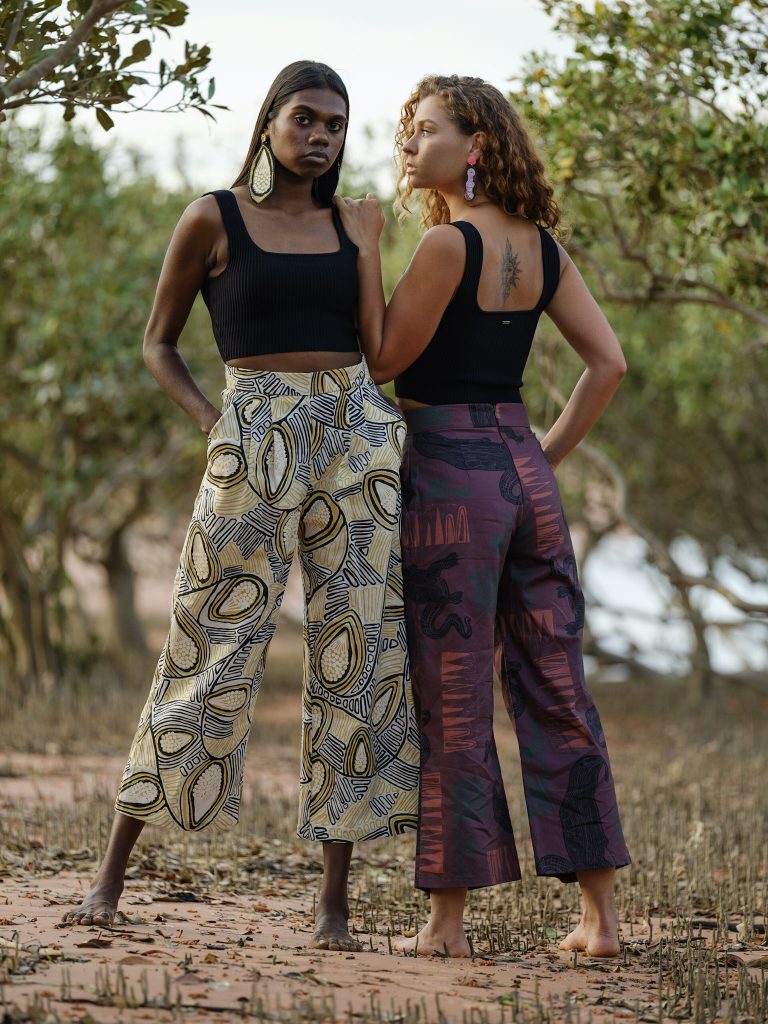 Nagula Jarndu Designs is operated by the Yawuru Jarndu Aboriginal Corporation in Broome. It is an Indigenous women's resource centre which specialises in textiles and has diversified into fashion.  It also creates some homewares and handicrafts. The artists exhibit at various art fairs such as the Darwin Aboriginal Art Fair and Revealed. If you're able, a visit to the art centre is an exciting opportunity to see the range of beautiful fabrics and meet with the artists working there in a small thriving cool calm work space.
Arts Law has had a long connection with the art centre and we regularly visit the artists and staff as part of our Artists in the Black (AITB) outreach program. This is in addition to advice we can give remotely.  Nagula Jarndu uses an extensive range of our contract templates. We also regularly prepare wills for the artists and advise the art centre and families of artists on estate management and ways to continue to promote a deceased artist's legacy.
The artists have always done much of the printing of their textiles at the art centre, a mixture of screen printing and block printing. As their fashion line has expanded they have had to seek external support and increasingly had the clothing designed, printed and made in collaboration with others.
As Nagula Jarndu has expanded from textiles into fashion and begun collaborating with others, it recognised the need for contracts and legal advice on how to manage those commercial relationships. Arts Law was able to assist by suggesting appropriate contract templates and what needs to go into such contracts with designers and manufacturers. Following this advice, the art centre was able to finalise contracts between manufacturers and designers. These contracts helped to ensure the smooth outsourcing of some of their printing and design work, and to make sure that it's clear to all participants what their rights and obligations are – as well as what they're going to get out of it.
We have worked with Arts Law for a long time now and have a really good relationship. It has been easy for Nagula Jarndu to obtain information, advice and resources through Arts Law; we do work closely with Arts Law so that our artists rights and our Art Centre rights are understood by everyone.

Nagula Jarndu Designs
Arts Law has a number of template contracts which can be very helpful for collaborations like these such as between an artist or art centre and a manufacturer, for collaborations on fashion and between a designer and an artist. You can find these templates on our website here: