Guardian Angels

Photograph by Ian Morton 2016
Every Artist needs a Guardian Angel
As the national legal centre for the arts and cultural sector, the Arts Law Centre of Australia is at the forefront of providing legal advice to Australia's artists and arts organisations, no matter how big or small, as well as being a strong voice for artists through our effective advocacy and law reform in the arts community.
We cannot do this alone. We need your support.
Guardian Angels are passionate supporters of the arts, an elite group of individuals and businesses who are committed to Australia's artists, and who help Arts Law:
Stop exploitation: Arts Law works to empower artists with excellent information and advice about their rights, responsibilities and importantly how to secure an income from their creative work.
Stand up for artists' rights: Arts Law's leadership on issues affecting artists ensures they have a voice
Continue to provide a unique service to Aboriginal and Torres Strait Island artists, wherever their art is seen in Australia, through our Artists in the Black program.
Our Guardian Angels help artists fly
Donations of $5000 and above
Colin Biggers & Paisley Foundation
The Hon David Levine AO RFD QC
Donations of $1,000 - $4,999
Anthony McInerney SC
Daniel Creasey
Victoria Walker
The Hon Justice Margaret Beazley
The Hon George Palmer AM QC
Colin Kesteven
Charlotte Cooper
Susan Badyari
Ross Blancato
Greg Keith
Brett Stiff
David and Judith Minty
Adam Casselden SC
Electra Frost Accounting
Elizabeth Fox
The Hon Peter Heerey QC
Anthony Kelly Q.C.
Alison Leslie
Norma Leslie
Mark O'Brien
Shane Simpson AM
Jeremy Storer
Carol Webster SC
Ezekiel Solomon AM
Please join our Angels and make a commitment to Australia's artists today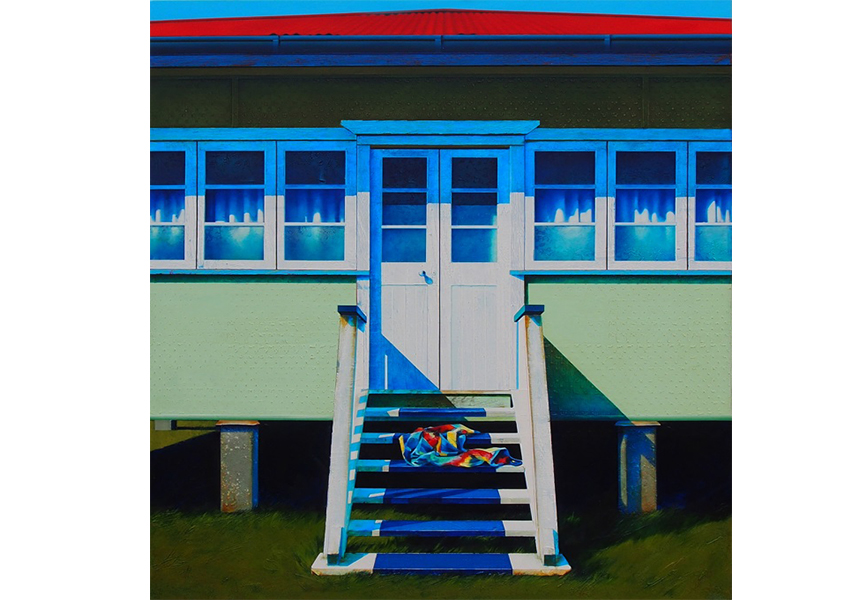 The benefits of becoming a Guardian Angel.
Your tax-deductible donation will ensure Australian artists receive much-needed legal advice, and their rights to their work are protected.
You will be invited to exclusive Arts Law events.
You will receive updates on how your donation is being used through our newsletter, art+LAW.
Your contribution will be acknowledged in Arts Law communications such as our newsletter, the website and our Annual Report.
You will receive the satisfaction of helping the Australian arts community in a tangible way.
On the Beach © Susan Schmidt 2014
The impact of your donation
Susan Schmidt is a Queensland-based fine-arts painter, graphic designer and award-winning illustrator. Her works have featured in numerous exhibitions within Australia and overseas, including the Chelsea International Fine Art Collective in New York in 2012 and Contemporary Istanbul in 2014. Susan approached Arts Law in 2014 after she saw one of her artworks reproduced on a book cover without her permission. Susan had never received legal assistance before this. "I think everybody has trepidation about [their first] legal experience" Susan explained. "Where's it going to go? How much is it going to cost? I don't think it's something anybody wants to venture into." Susan was thrilled with the assistance she received from Arts Law. As a result of our clear and helpful instructions she was able to negotiate with the publisher, confident about her rights and able to get a fair response.
With your help we can assist more artists like Susan and keep Australia's artistic community thriving for years to come.