Woorabinda Art Centre opens
2021 is Queensland's official Year of Indigenous Tourism and now Central Queensland has a new destination to mark on the map with the opening of the Woorabinda Arts gallery on 3 March 2021. Our own Donna Robinson, Senior Lawyer, was lucky enough to attend the opening of the new gallery.
The completion of the first stage of building works for the Woorabinda Arts & Cultural Centre marks the first Art Centre which focuses on artists from the Central Queensland region.  Located in the old Country Women's Association hall in Duaringa, west of Rockhampton, on the Capricorn Highway it is ideally located to capture passing tourism. The project has been supported by a partnership between the Woorabinda Aboriginal Shire Council, CQ University and BHP Mitsubishi Alliance.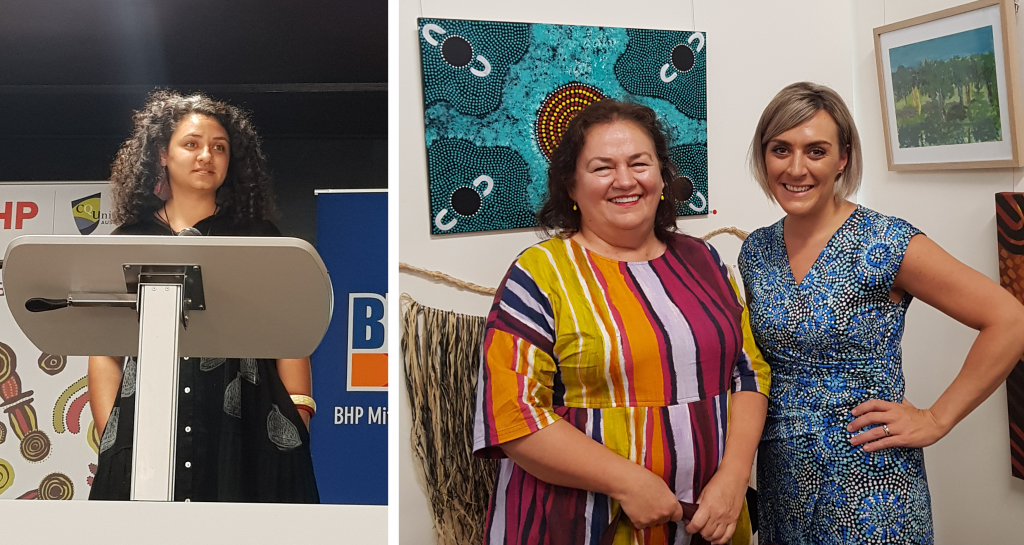 The visual artists of Woorabinda work across a range of different mediums and disciplines. The gallery is a huge asset for the local Indigenous artists, their communities and for local tourism in the area. In addition to contributing to the incomes of local artists the new gallery also provides a platform in which to share and amplify Indigenous voices and stimulate economic growth for the community as a whole.
Aboriginal and Torres Strait Islander art centres are important community hubs, economic drivers and support networks for artists. We wish the artists and art centre workers at Woorabinda the best of luck and look forward to being able to support them in the future.