Helping artist Leanne Taylor negotiate a contract with Local Council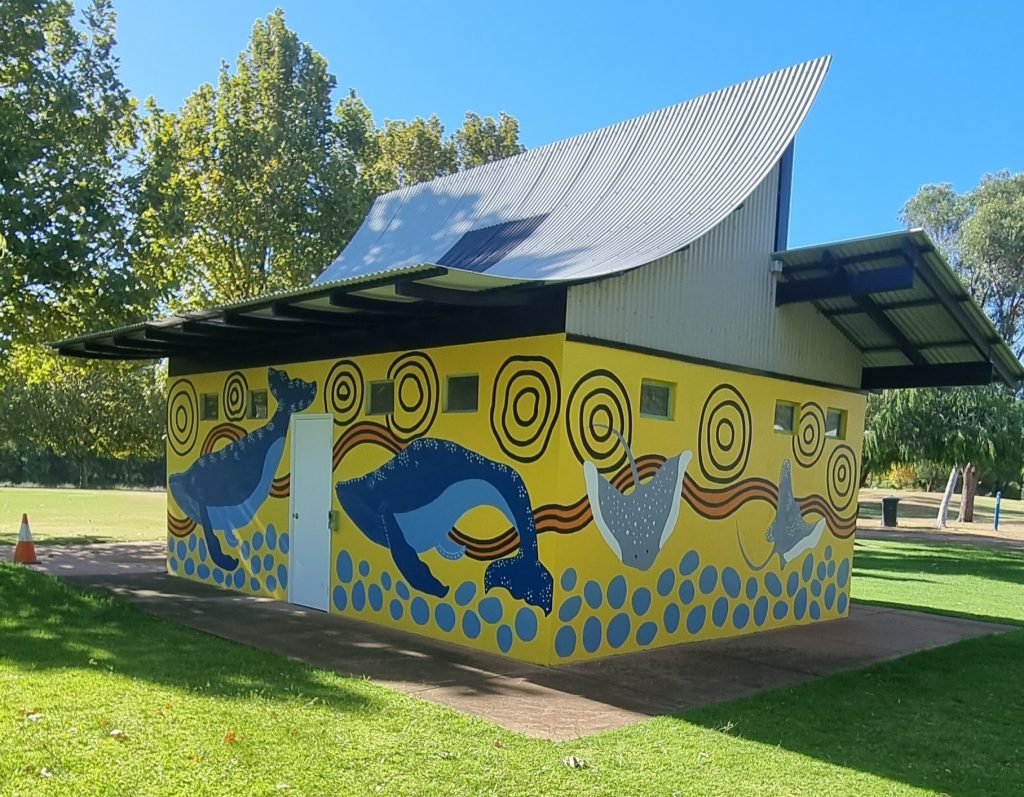 Lea Taylor is an award-winning Indigenous artist based in Western Australia. She has experience with weaving, painting and creating unique contemporary and traditional works and often hosts educational workshops through her business Creative Culture. You can see some of Lea's work here.
Lea approached Arts Law when she was offered a job to complete a public mural for the country Shire, through a subcontracting arrangement. She had difficulties in understanding the contract and wanted advice on whether or not a contract existed, the scope and terms of the agreement and what rights she had under the agreement.
One of Arts Laws' pro bono lawyers, Delwyn Everard, was able to assist Lea through Arts Laws' 'Document Review Service', to help navigate the challenges of the contractual agreement. She advised Lea about the separate contractual relationships that existed between Lea and the subcontractor and then, the subcontractor and the Shire. Through this, Lea gained insight into the features of a legal contract including the importance of having written agreements to strengthen your case should problems arise.
Delwyn further advised Lea that the Shire was bound by certain funding T&Cs in relation to the public mural project. With this knowledge, Lea was able to confidently defend her rights in relation to the contractual agreement. Lea also learnt about the significance of being concise and clear when drafting letters to public bodies.
Using Arts Law's advice, Lea felt confident enough to write to the Shire to clarify the terms of the contract using legal language. After receiving the letter, the Shire clarified the terms of the contract. This was a great outcome for Lea as she ended up reinstating the initial agreement, reflecting the importance of good communication when making agreements.
Since formalising the contract, Lea told us she has successfully completed the public mural. She said:
"Contacting Arts Law and then speaking with [my pro bono lawyer] at length gave me the confidence to communicate effectively and actually sound like I knew what I was talking about. I surprised myself with the awesome letter I wrote, which was enough to get their attention and reinstate me to do the job I had originally won."
You can see images and read more about the mural and its significance here.
It is common for people to contract artists and arts organisations and later change their minds about certain terms of the agreement. It is important to seek advice when questioning the existence of a legal contract and to understand your rights and obligations under the contract. If you need legal assistance, you can lodge a query with Arts Law here.