Lara Travis: Does incorporating samples in my music infringe copyright?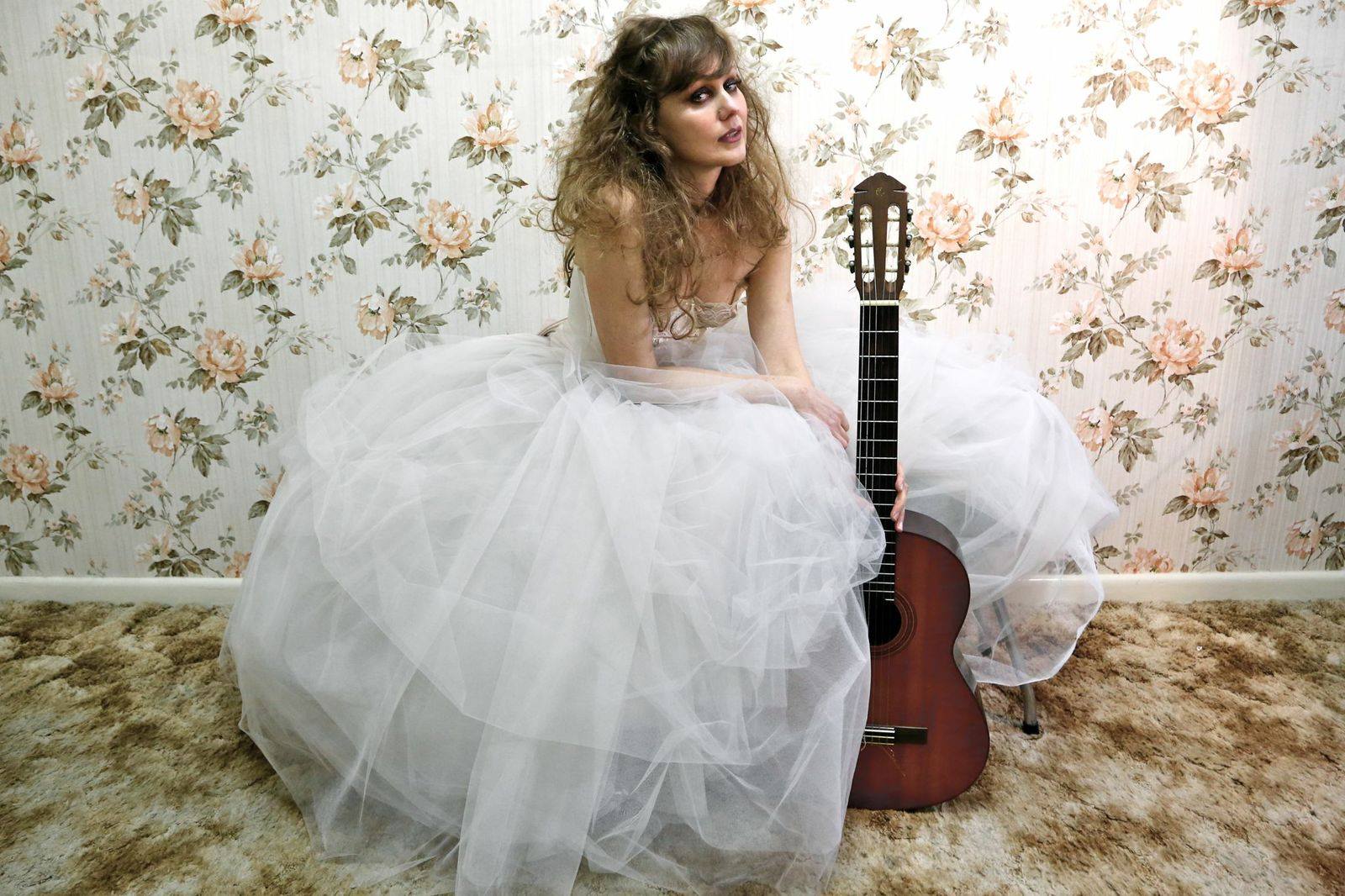 Lara Travis. Photo by Nicolette Senserrick. Used with permission.
Lara Travis is a singer/songwriter and recently composed a song about domestic violence called Dead Girls Don't Lie. "The song was inspired by a friend whose boyfriend had started verbally abusing and stalking her, and damaging her property. I was worried that she was going to get hurt. I wrote the song for her as a warning, wanting her to find the strength to get out." For her music video Lara wanted to create a hard-hitting and emotionally powerful video that used recent current affairs events to add a sense of contemporary relevance. Specifically, Lara wanted to include audio grabs of a verbally abusive altercation between a certain famous couple and leaked police photographs of a famous artist taken after a physical assault.
Lara wasn't sure if she was allowed to use the audio grabs and photographs that she had downloaded so she approached Arts Law for assistance. Law firm Herbert Smith Freehills often assists Arts Law to provide advice to artists and agreed to advise Lara about her query.
Use of audio grabs
Lara explained that she only wanted to use short grabs of the sound recording of a famous couple's verbal altercation. She was advised that use of a "substantial part" of a sound recording would require a licence to avoid infringing the owner's copyright unless an exception applied such as fair dealing for the purposes of criticism or review. Lara was advised that even though the audio grabs may only make up a small portion of the entire sound recording, taking the most outrageous or well-known statements from that recording may be enough to constitute a "substantial part" of the original and thus require permission for use. Lara was also advised that she would have difficulty making out the fair dealing exception as there didn't appear to be any "criticism" or "review" of the recording in her use.
Lara was advised that she should seek permission for use of the audio grabs or risk infringing copyright.
Use of photographs
When it came to discussing the photographs Lara wanted to use, she was advised that photographs are also protected under the Copyright Act and permission is required to reproduce them. Clearly a "substantial part" of the image was going to be used because Lara would be reproducing entire photographs in her music video. This meant Lara would need either a licence or an exception to use if she wished to use the images. Lara was advised that exceptions to copyright infringement in the United States were different to those in Australia, and the fact that many US news agencies had been using the particular images provided no certainty that doing so in Australia wouldn't constitute copyright infringement. Lara was advised that no fair dealing exceptions under Australian law applied to her use of the photographs.  
Lara was advised to seek permission from the copyright owner of the photographs before using them in her music video.
Take away points
Artists need to be aware that audio, images and even video content taken from news and current affairs broadcasts, programs or websites are capable of protection under the Copyright Act and the availability of defences for infringement are often narrow and can be difficult to predict beforehand. Additionally, the act of selectively using short grabs of audio and video may give rise to other legal issues such as defamation, or misleading or deceptive conduct. Artists should proceed with caution when considering these types of uses and seek legal advice before they publish a work incorporating samples or photographs created by someone else.
To be on the safe side, Lara decided not to use the audio grabs and photographs in her music video: "When you're making a work of art of any kind, you'll go through a problem-solving process.  You're having all sorts of exciting ideas and asking yourself; Can I implement this? What will it mean? How will it function within the internal logic of the work?  How will it affect the relationship between the artwork and its audience?  You may even ask, should I do it, morally? The big question is: Can I do it legally? Arts Law can help you find out if you can legally implement your idea.  If you're inclined to want to protect your resources, your work and your career, then it's a good idea to consult them."
Dead Girls Don't Lie will be featured on Lara Travis' debut album coming out in November 2015. Follow Lara on https://www.facebook.com/laratravismusic.
Further resources you might find useful: