A gallery sells your work on consignment but won't pay – what do you do?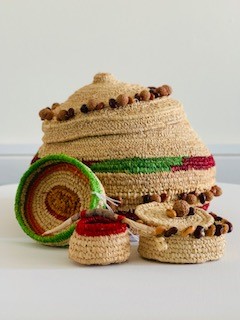 We all want to get paid for our work, right? Imagine you have given your artworks to a gallery to sell and they don't pass on the proceeds. This is sadly a very common experience. What do you do when the gallery won't give you your money?
Micky Barlow has had this experience. Micky is a successful Aboriginal artist from South Australia. She creates beautiful artworks and woven baskets. Not too long ago Micky had a large number of artworks on display in a gallery for an exhibition. At those exhibitions, eleven pieces of her artwork were sold by the gallery. Micky and the gallery had agreed that the artworks would be on consignment, and that the gallery would receive an agreed commission for each artwork sold. Upon receiving her invoice, however, the gallery failed to pay. Micky personally followed up with the owner multiple times but didn't receive any money. Without an income from her work, Micky was forced to rely on her partner to support her.
Frustrated and not knowing what to do next, Micky contacted Arts Law. Arts Law reviewed the contract between Micky and the gallery under our Document Review Service. Arts Law advised Micky to send a Letter of Demand to the art gallery. Micky used Arts Law's template Letter of Demand for Debt Recovery.
A letter of demand serves two purposes. First, it warns the debtor of your intention to commence legal proceedings unless payment is made and gives the debtor one more opportunity to pay. Secondly, the letter is a document which may be tendered in evidence during court proceedings as written proof of your claim of the debt owed and your attempt to settle the matter. So it is excellent that Micky was able to avoid legal proceedings.
Arts Law assisted Micky in drafting the letter of demand and we are pleased to hear that Micky was successful in ultimately obtaining payment in full from the gallery.
If you are entering into an agreement with an art gallery, make sure you have an agreement in place which will allow you to enforce your rights. Arts Law has a number of useful templates available online, including an Artwork Consignment for Sale Agreement. If the art gallery has their own agreement which they would like you to sign, Arts Law can review it for you. Finally, if an art gallery fails to pay you, contact Arts Law for free or low-cost advice on how to recover the money owed to you, just like Micky did.